On Saturday, August 18th, 2018, we held our first Back to School Car Care Clinic at C&A Automotive in Eldersburg.
Adam started the day with a young lady who was getting ready to hit the road for college. The vehicle was an older Honda Civic. We started by teaching Molly how to check the oil in her car. It's a good thing, the Honda was 2 ½ quarts low on oil. This engine only holds Four quarts. Chances are if the oil was not checked before she left, the car would not of made it to school. Molly did great. We handed her 2 ½ quarts of oil and a funnel and she did the rest. Adam and Molly spoke about how her car must be using oil and the importance of pulling the dipstick every other time she gets gas. Before we were done Adam put two quarts of oil in a box and stuck it in Molly's trunk. Once everything under the hood was taken care of, we moved to the spare tire. Molly loosened her lugnuts, jacked up the car, and changed a tire. At the end of this session everyone felt that Molly was ready to hit the road.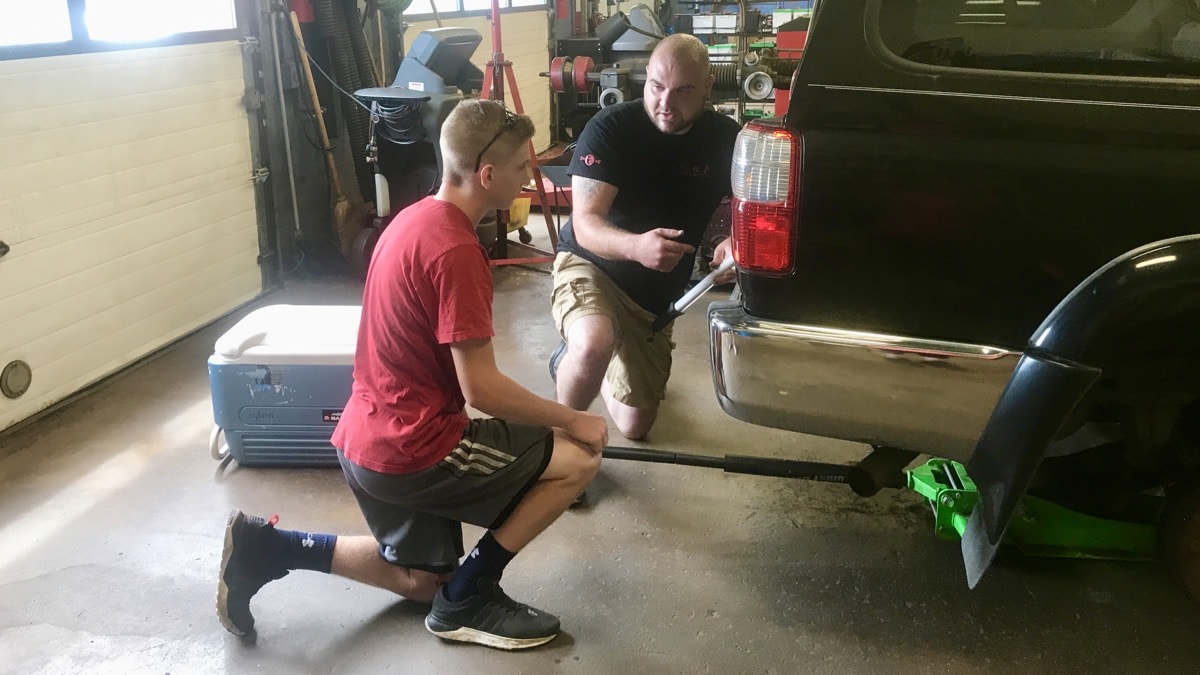 Al started his day with Conner and a Toyota 4-runner. When we went to the back of the truck to get spare tire tools, we found they were missing. At some point someone had removed them and never returned them. There was no way to jack up truck or lower spare tire. Al walked through the process with a floor jack and tools from the shop.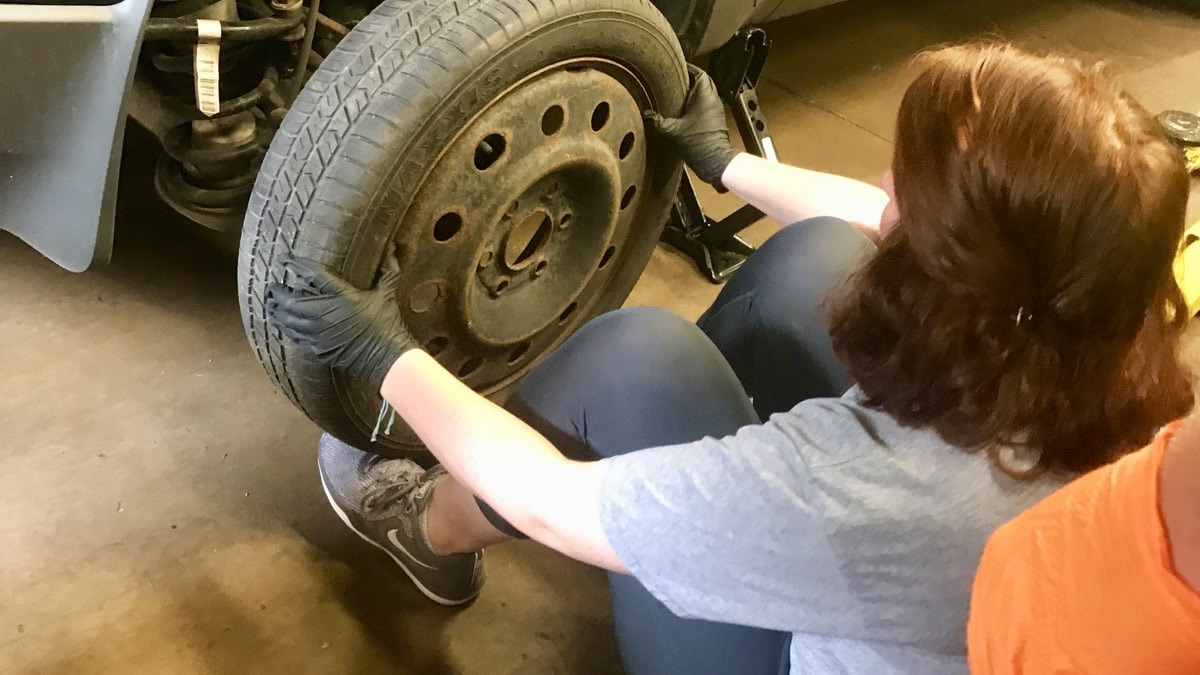 Next was a family with a Chevy Traverse. Conner from the 4-runner joined this team with Madi and Will (whom are twins) so that he could go through the whole process using the tools that would usually come with the vehicle. Adam started by popping the hood and showing all three how to check the oil. Next we went through all other important fluids to check under hood. When we finished here we moved to changing a tire. Everyone did great. Madi, Will, and Conner all had a chance to jack up the truck, remove lugnuts, remove the tire, and bolt up the spare. We also covered lowing the spare tire and checking tire pressures.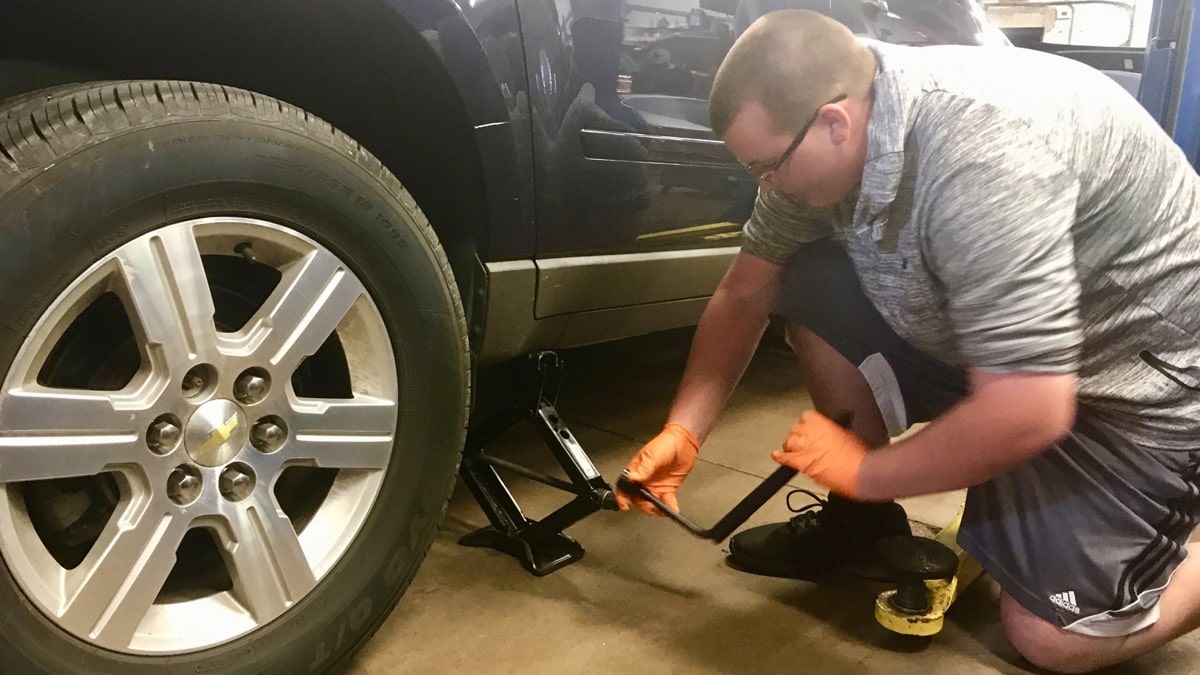 Before everyone left we enjoyed some pizza and garlic knots from Frank's Pizza. Everyone who participated in the event received a t-shirt, glass breaker and seat belt cutter, and signal flares.
Back to School 2018 Photo Gallery