Project Details
VEHICLE
2011 Hyundai Sonata
Hyundai Sonata Repair – Back on the Road
This repair was part of our Back On the Road 2018 program where we selected two local veterans to provide automotive services at no charge.
This nominee is a 77 year old Korean War veteran and former Laurel Police Officer. He was widowed two years ago and recently moved in with his son, daughter in law and grandson. He took great care his wife and never left her needing for anything while she was sick even sacrificing his own medications to pay for whatever treatments or medications she needed. He would give you the shirt off his back.
He has a 2011 Hyundai Sonata that he uses as an Uber driver. Having vehicle serviced would help him immensely in terms of not having to pay out of pocket with a tight budget. Also, it would really help with peace of mind knowing his primary means of transportation and his primary job would be taken care of without having to worry that it would break down at anytime.
After performing our Comprehensive Inspection on the 2011 Hyundai Sonata, we found issues with the tie rods, window & door controls, spark plugs and other maintenance work that could be performed to keep this car running well.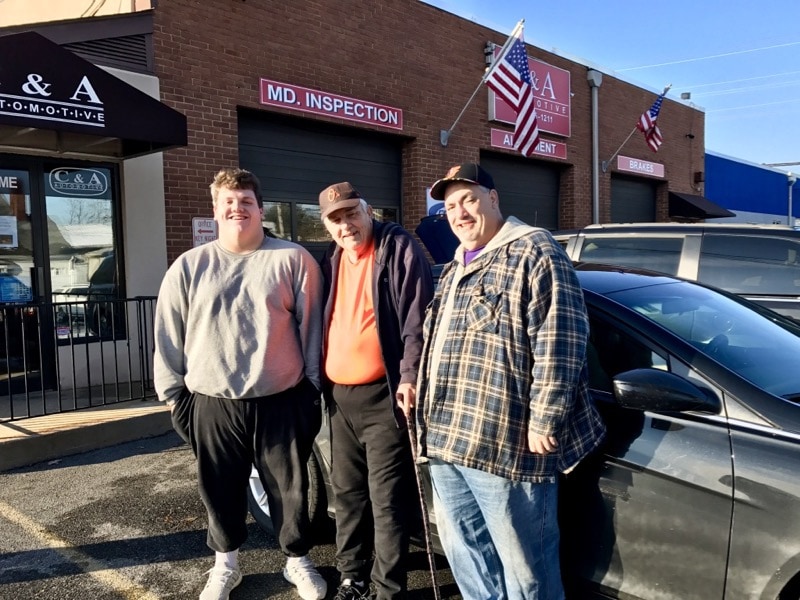 Here's the work that was done:
Install 4 new tires
Perform full alignment
Wash wheels
Steam clean engine
Replace Air Filter and Cabin Filter
Replace spark plugs
Replace serpentine belt
Replace drivers front inner and outer tie rod ends
Replace master window switch in drivers front door
Perform brake fluid exchange
Perform coolant exchange
Replace passenger side Tag Light Bulb
We were very happy to get this car back on the road!
New Tires, Alignment & Wheel Washing
Master Window & Door Switch Replacement
New Tie Rod Ends
Replace Spark Plugs
Serpentine Belt Replacement
Brake Fluid Exchange
Coolant Exchange
Engine Steam Clean