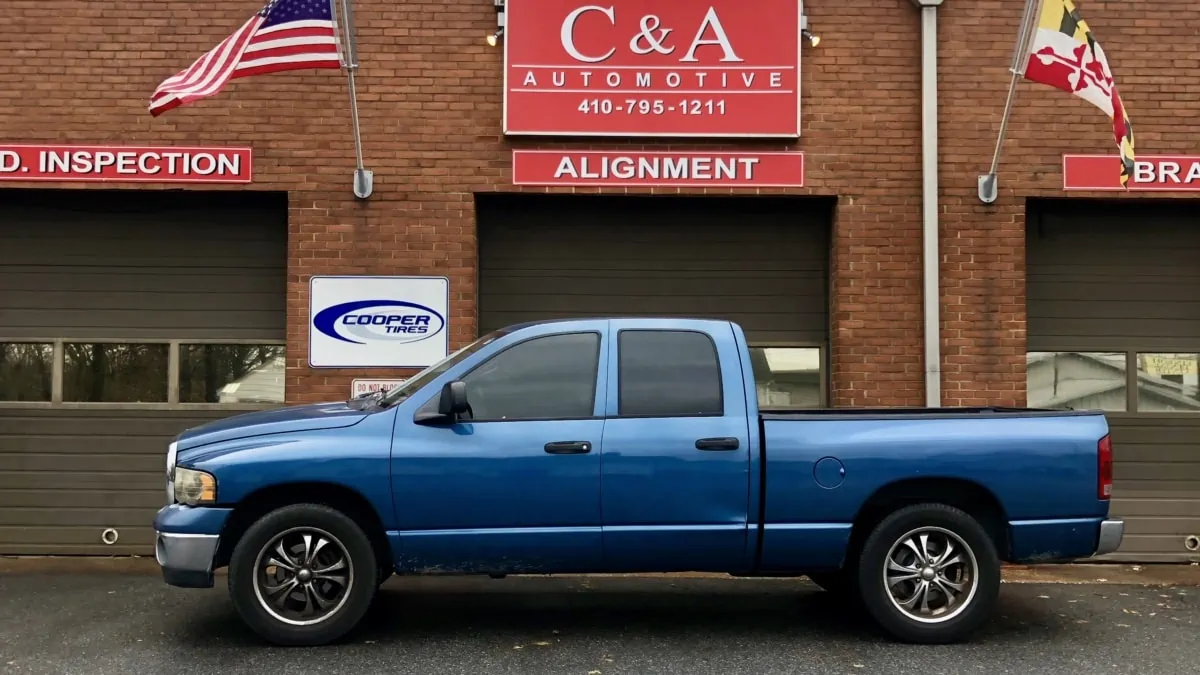 Dodge Ram 1500 – Back on the Road
This repair was part of our Back On the Road 2022 program where we selected two local veterans to provide automotive services at no charge.
Our second awardee grew up in Eldersburg and is a graduate of Liberty High School. He was nominated by two local friends who had this to say about him.
Upon graduation he joined the Marines (2001-2009) and served two combat tours in the Middle East. There, he was the lead Ordinance Engineer responsible for the safety, security, and accountability of weapons and ammunition. Keeping sand and dirt out of the supplies in the desert was no easy task. So, to say he's a responsible and meticulous person is an understatement.
He never took this duty lightly, as he fully understood that the lives of his fellow soldiers depended on him. This is just one example of how responsible he is. He is also kind, caring, and would do anything in his power to help his friends and family.
Having a working truck would be the best gift he could receive.
His 2005 Dodge Ram 1500 had drivability issues due to issues with the front end suspension.
We replaced both front upper control arms with ball joints and both lower ball joints with quality Moog parts. We then performed a thrust angle alignment to get everything true.
That's not supposed to move like that
After correcting the ball joint issues, we tackled the rear brakes. The pads were worn down and the passenger side caliper was locked up. We replaced the rear brakes and rotors. We got a new caliper installed on the passenger side and belt the brake lines.
We replaced a faulty battery connection and installed a new batter,.
The truck got an oil change, new wipers and brake lights. We filled up the tank and got this truck back on the road.
What was wrong
Front upper control rods, ball joints & lower ball joints needed replacing, Battery connection & brake light issues
What we did
Replaced battery
Synthetic oil change
Replace both upper control arms with upper & lower ball joints
Thrust angle alignment
Replaced rear brakes, brake pads & passenger rear caliper
Plugged driver rear tire
Replaced wiper blades
Replace both passenger rear light bulbs
Ball Joint Repair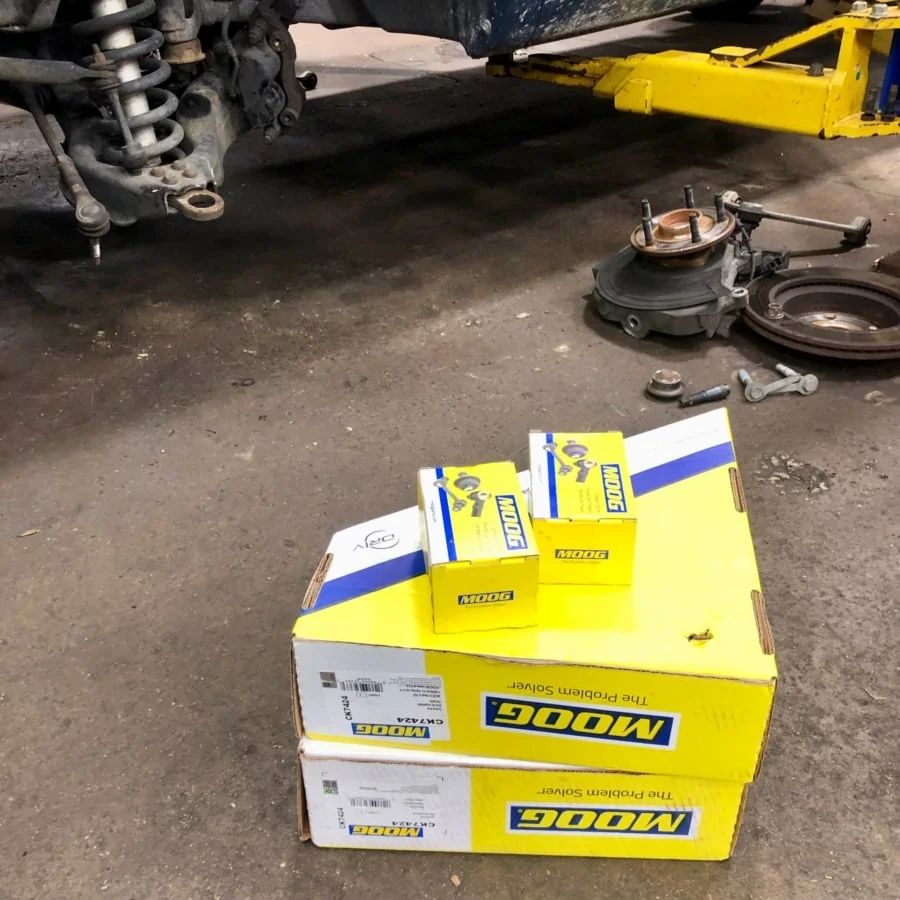 Ball Joint Repair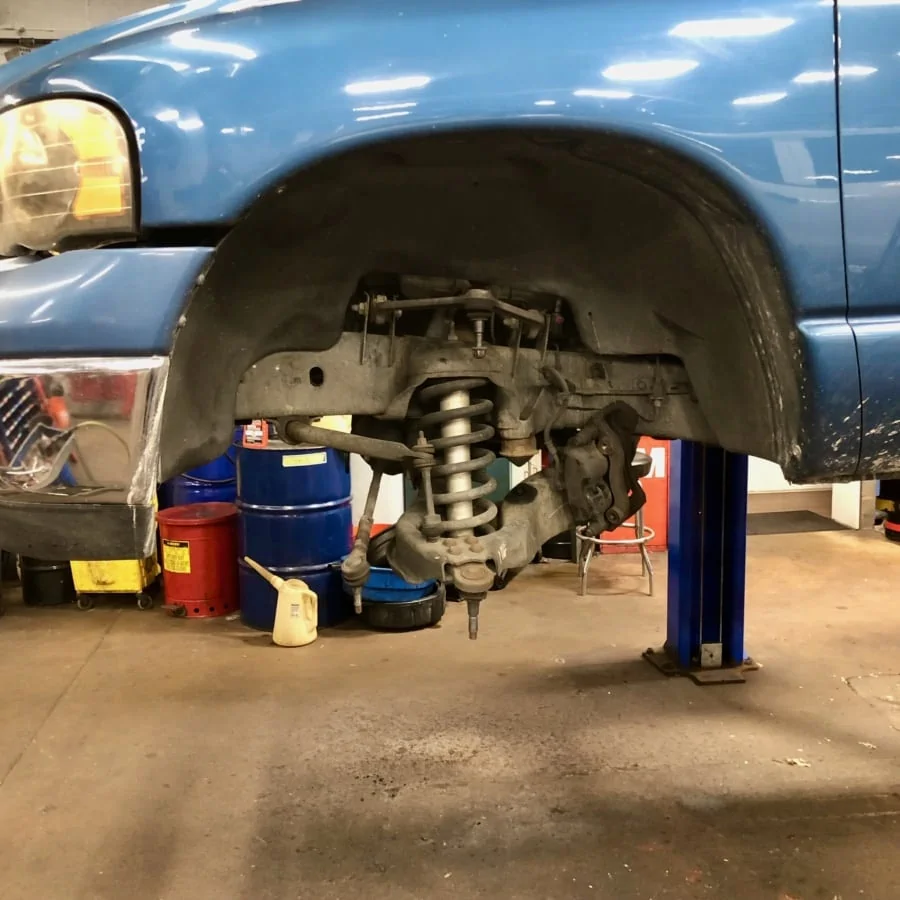 Ball Joint Repair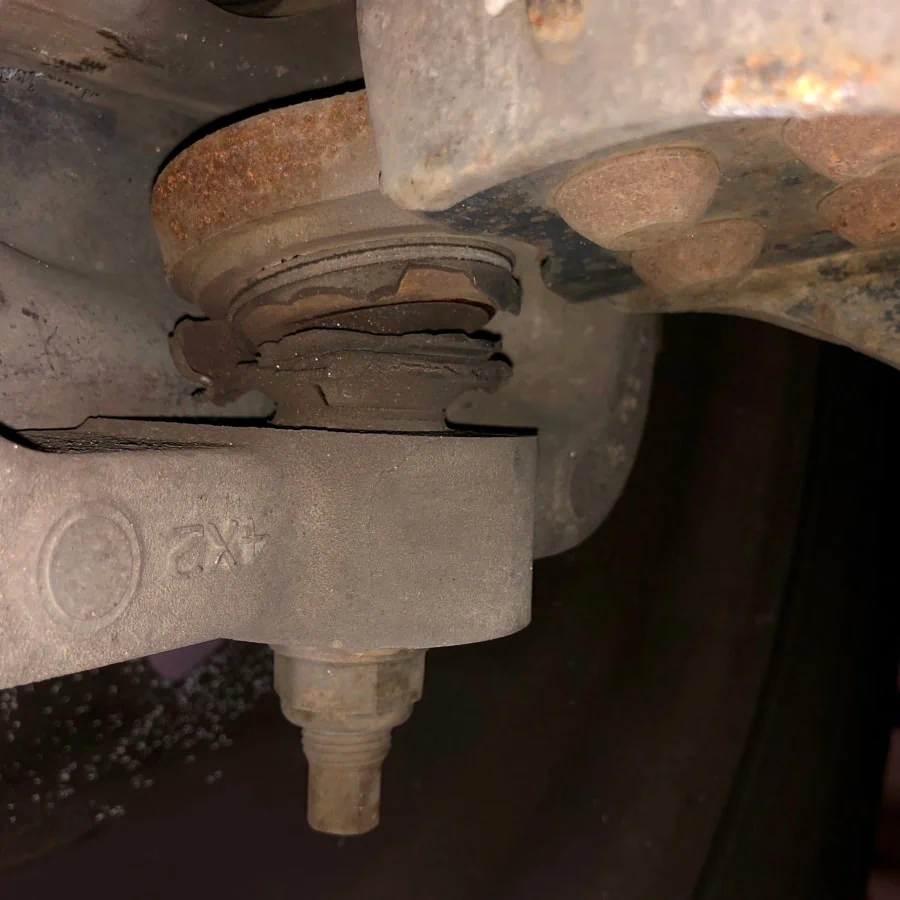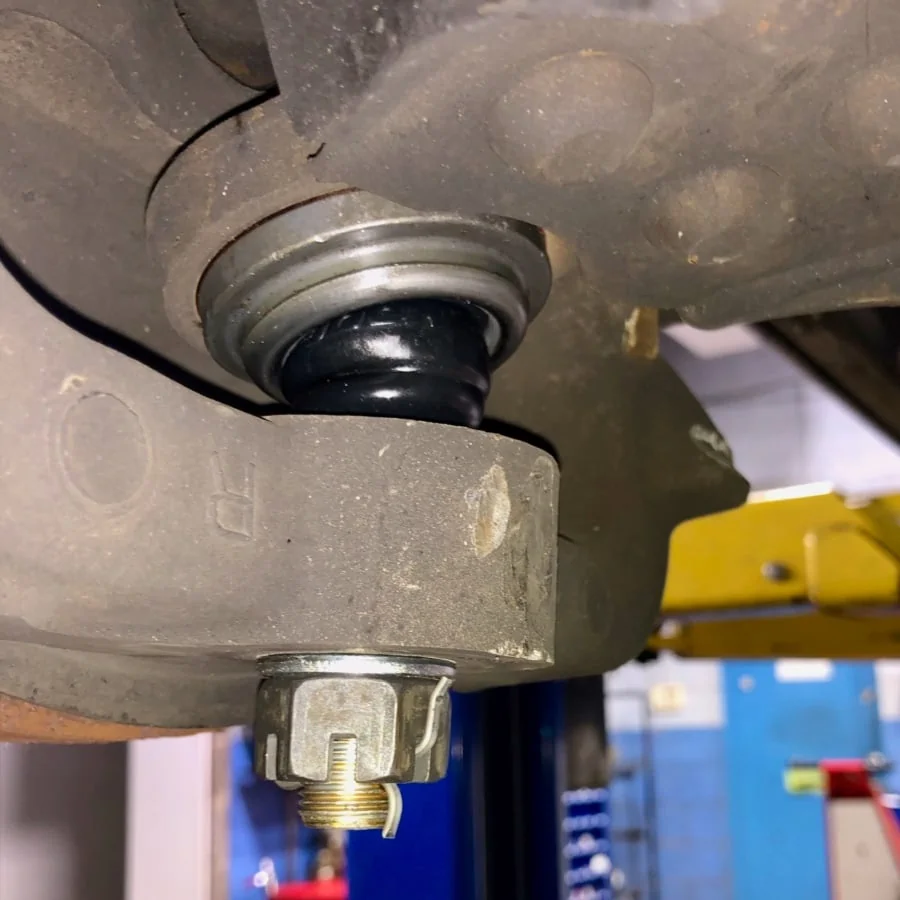 Ball Joint Repair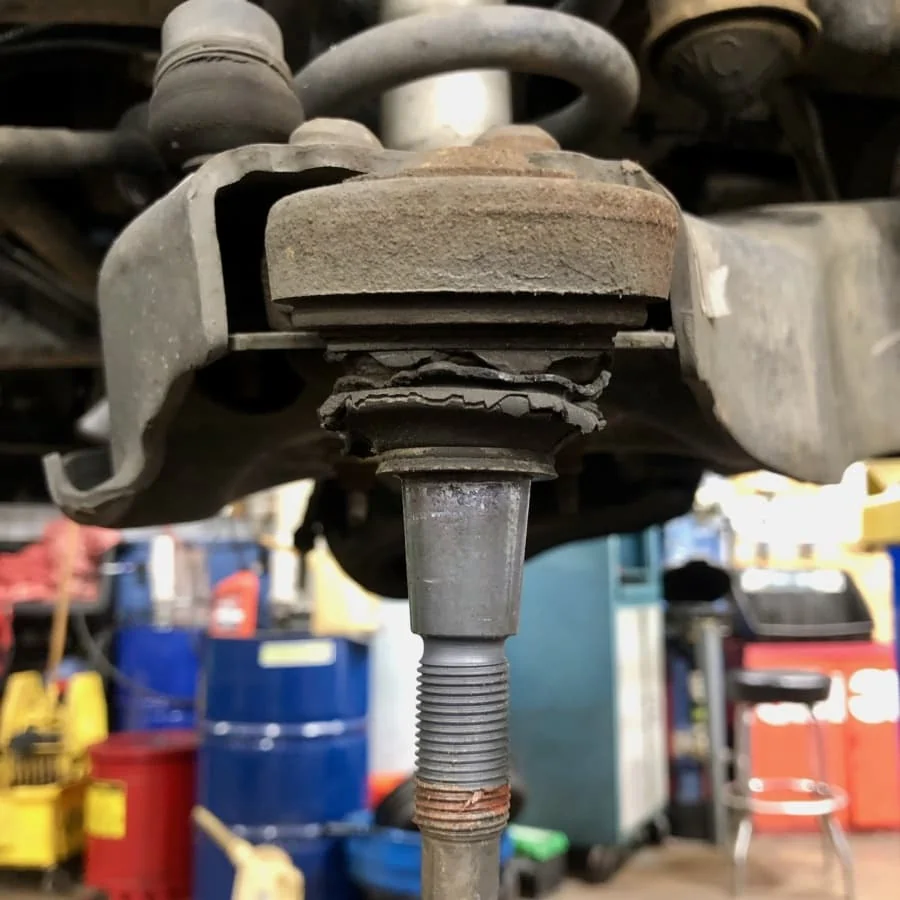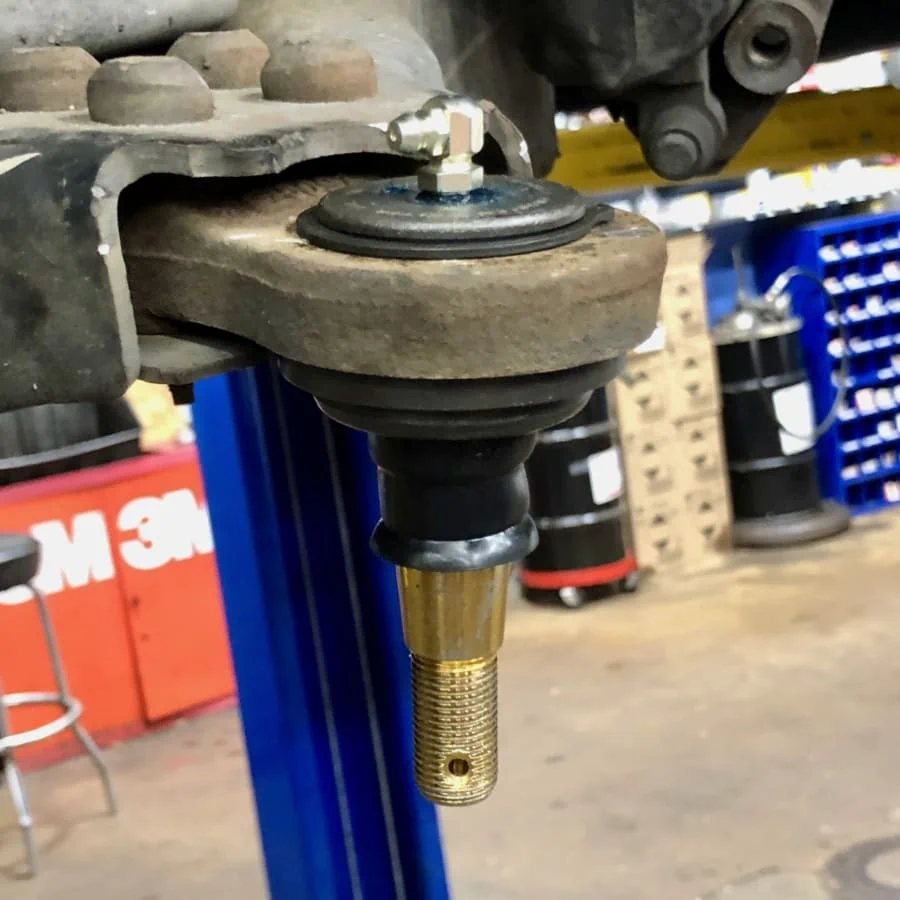 Ball Joint Repair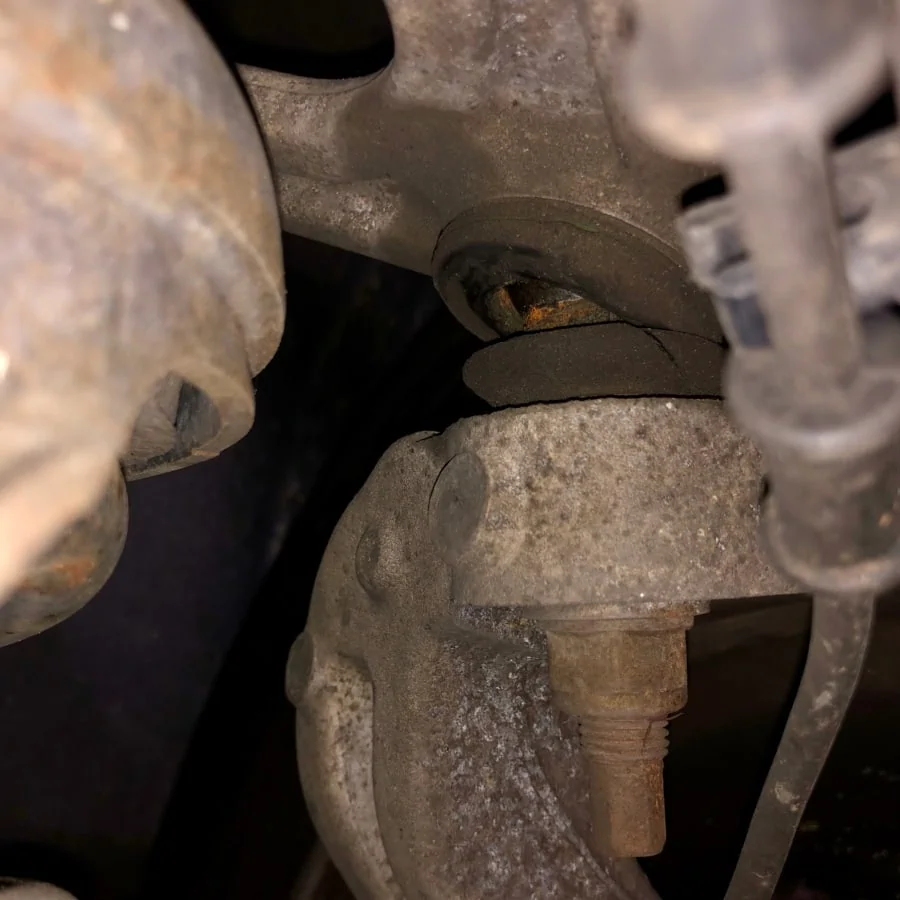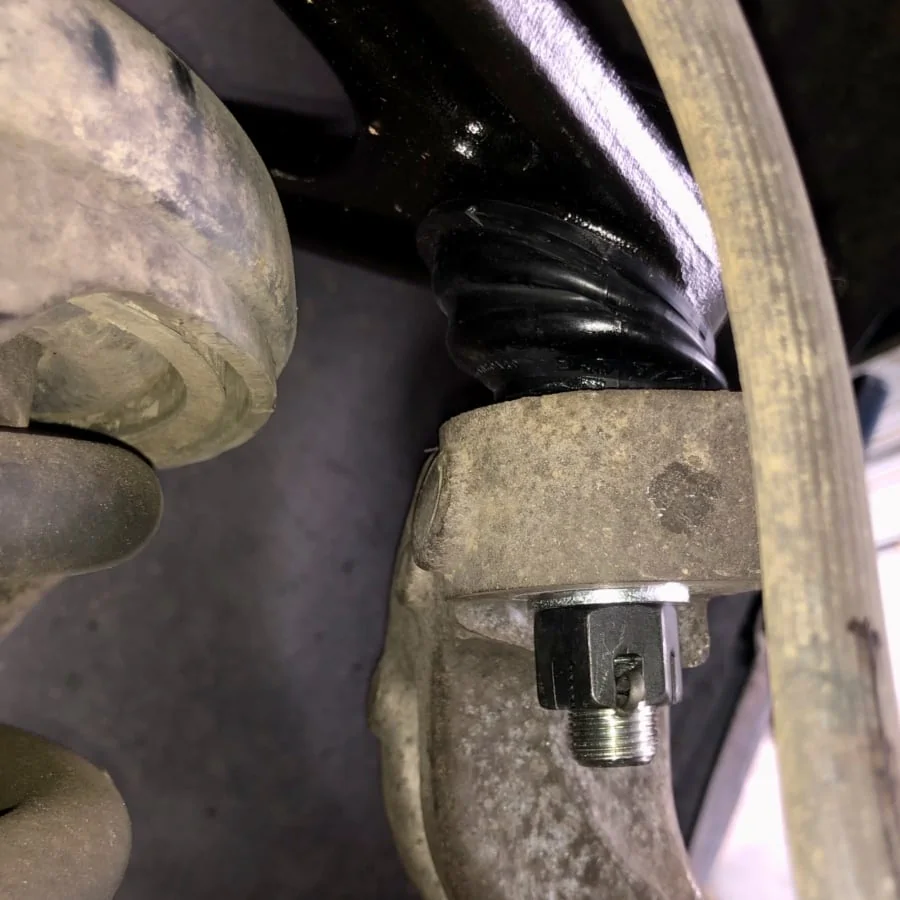 Ball Joint Repair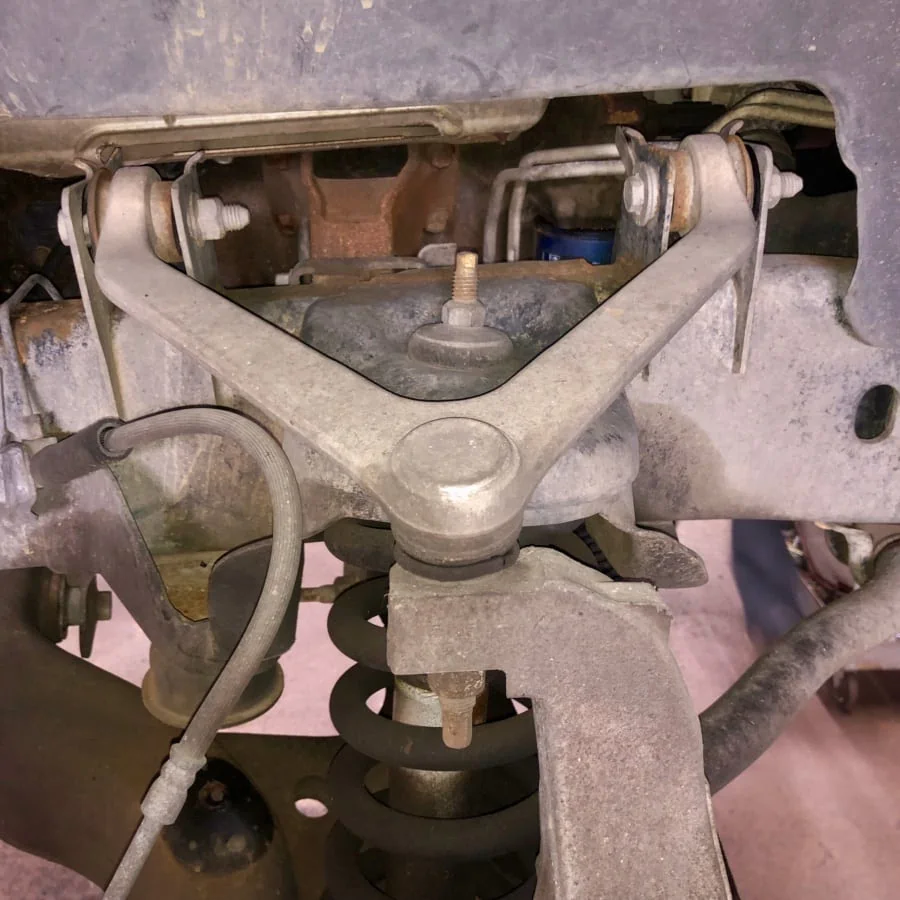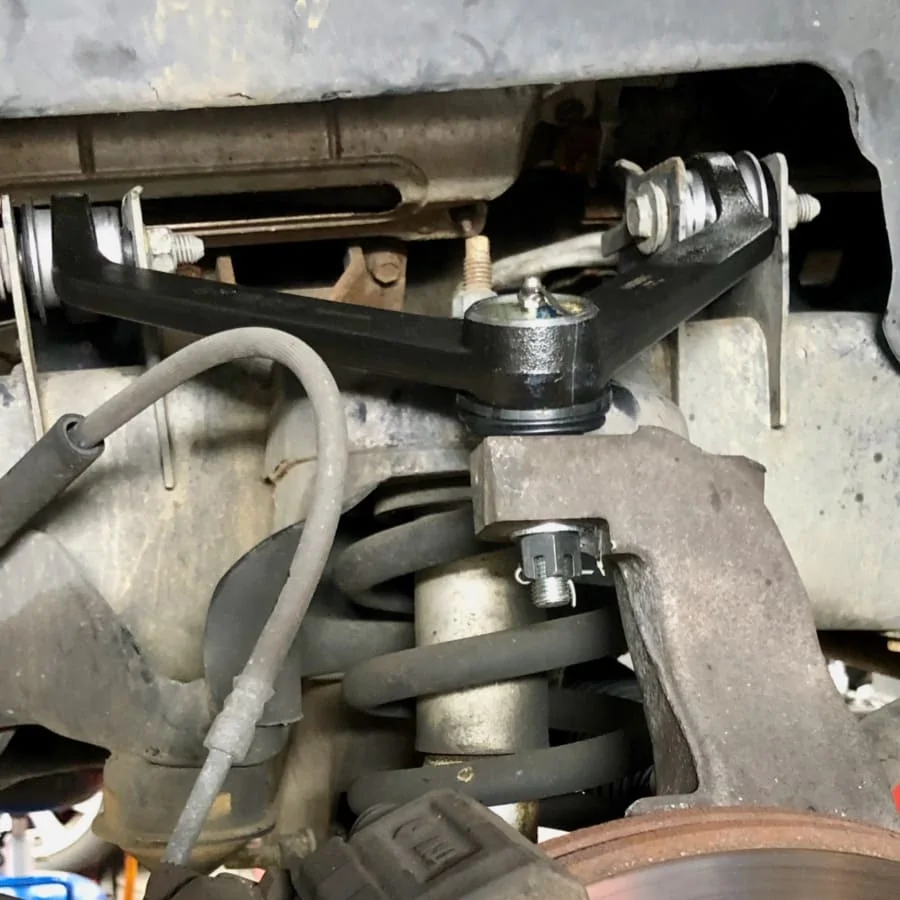 Rear Brakes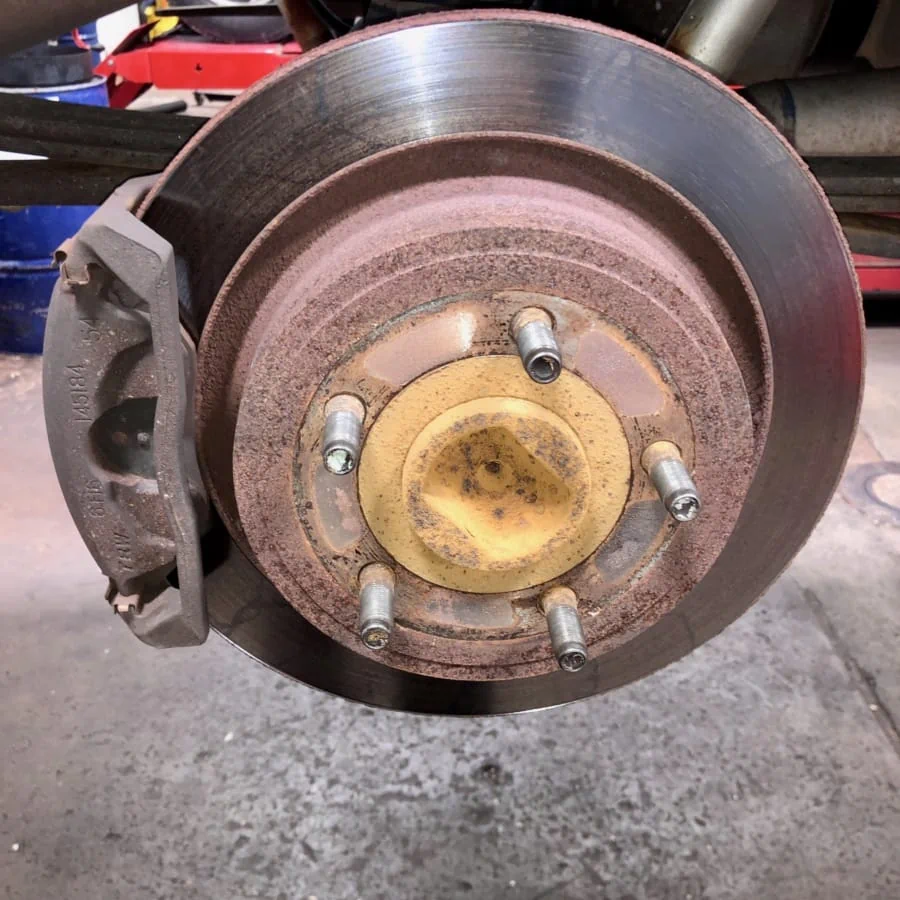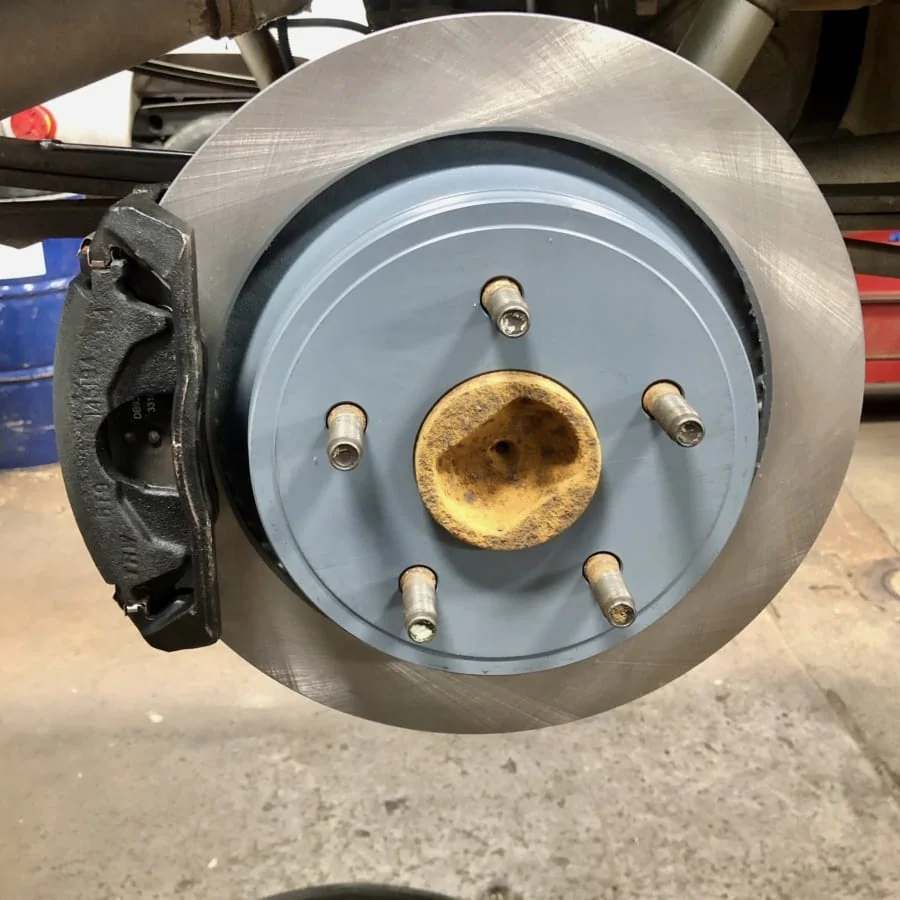 Rear Brakes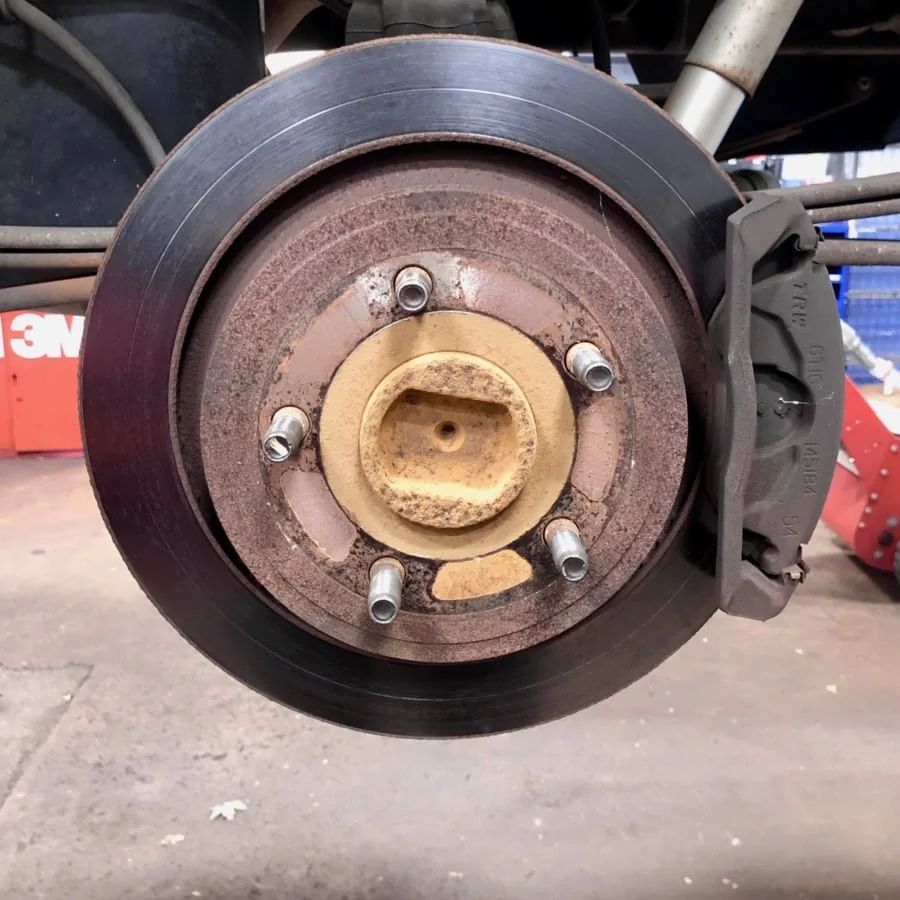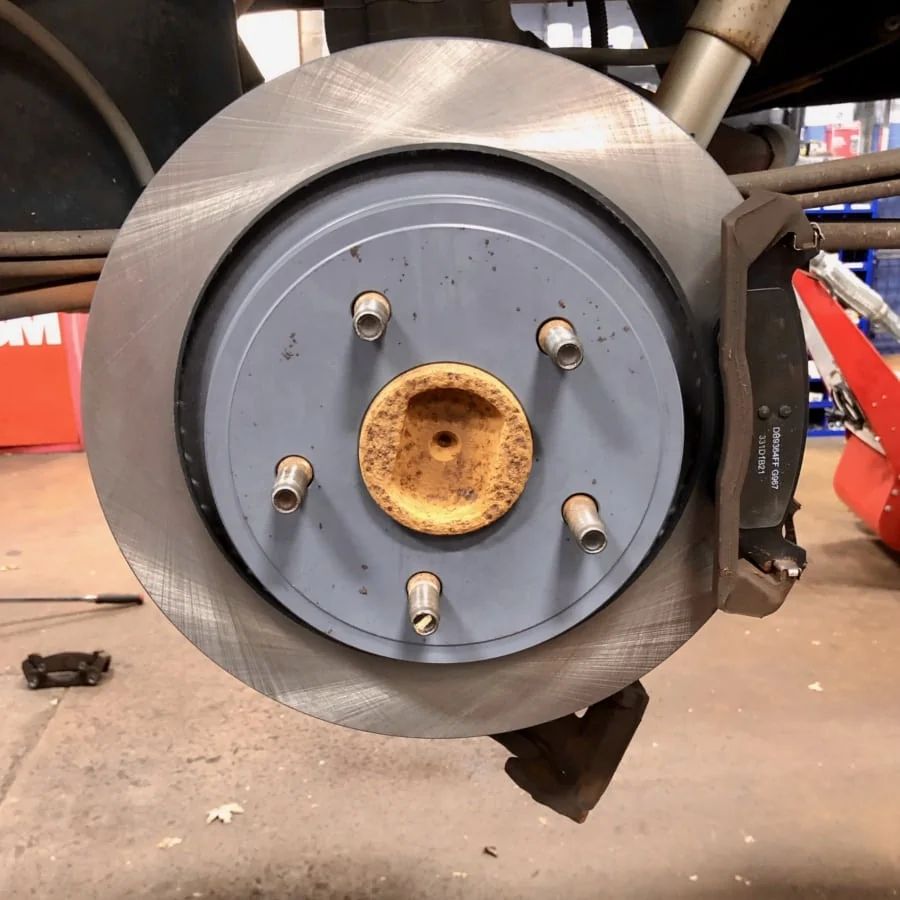 Rear Brakes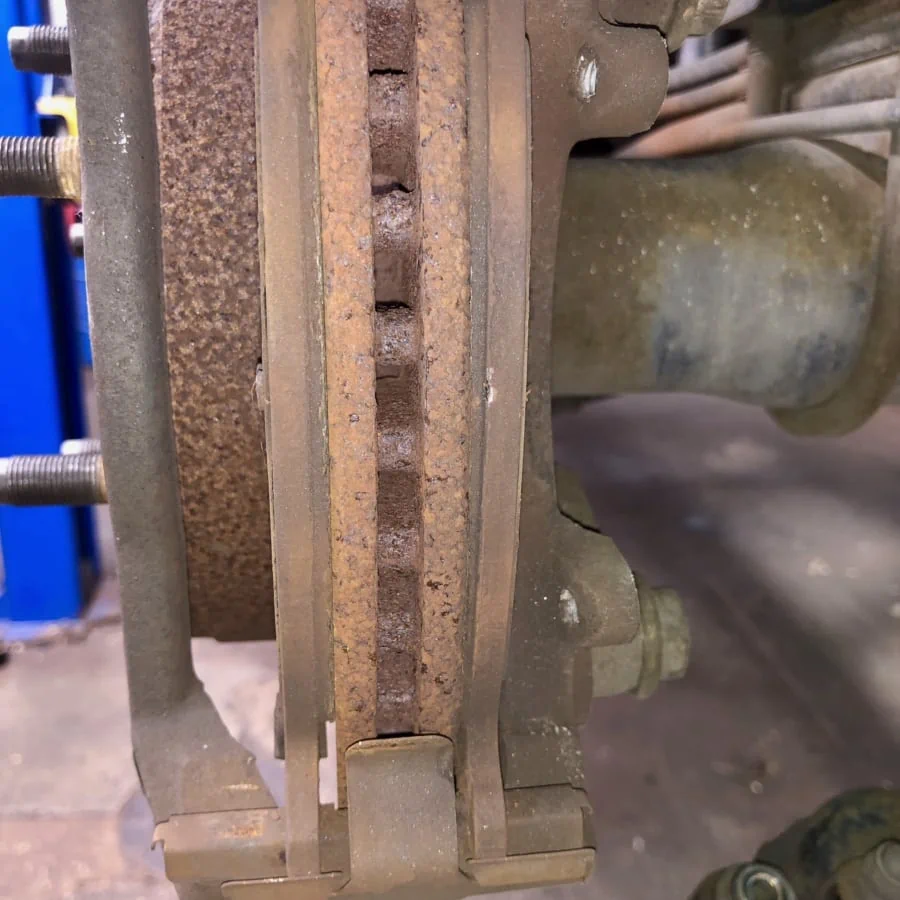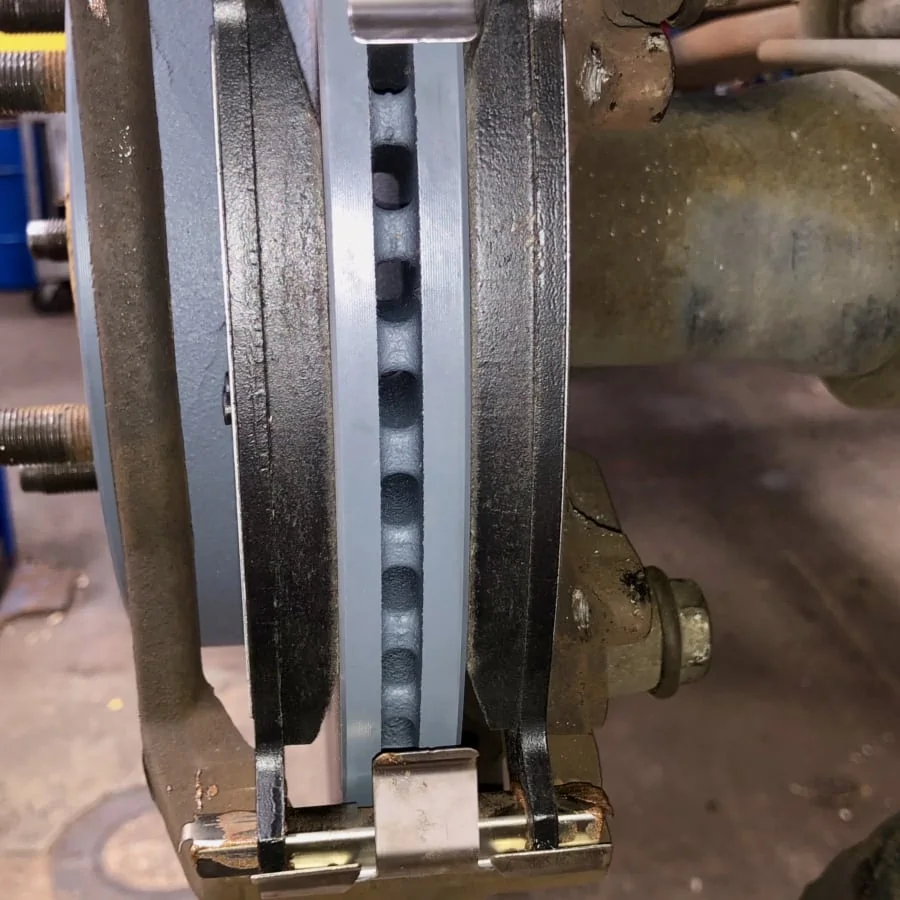 Rear Brakes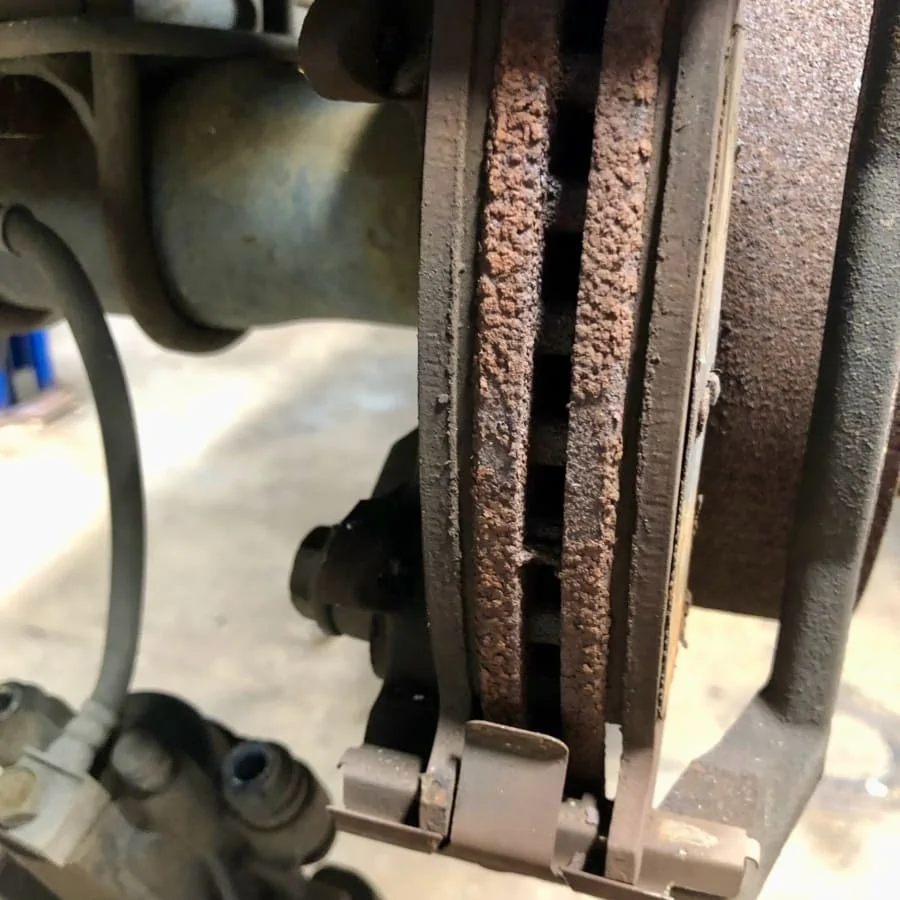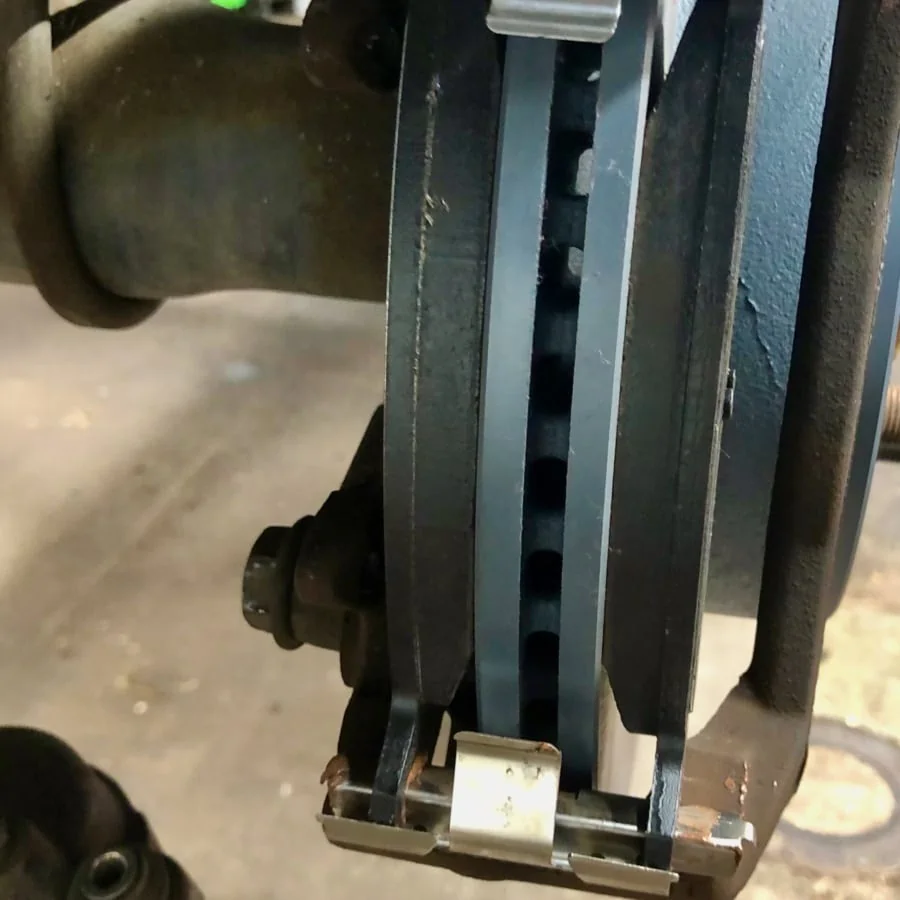 Rear Brakes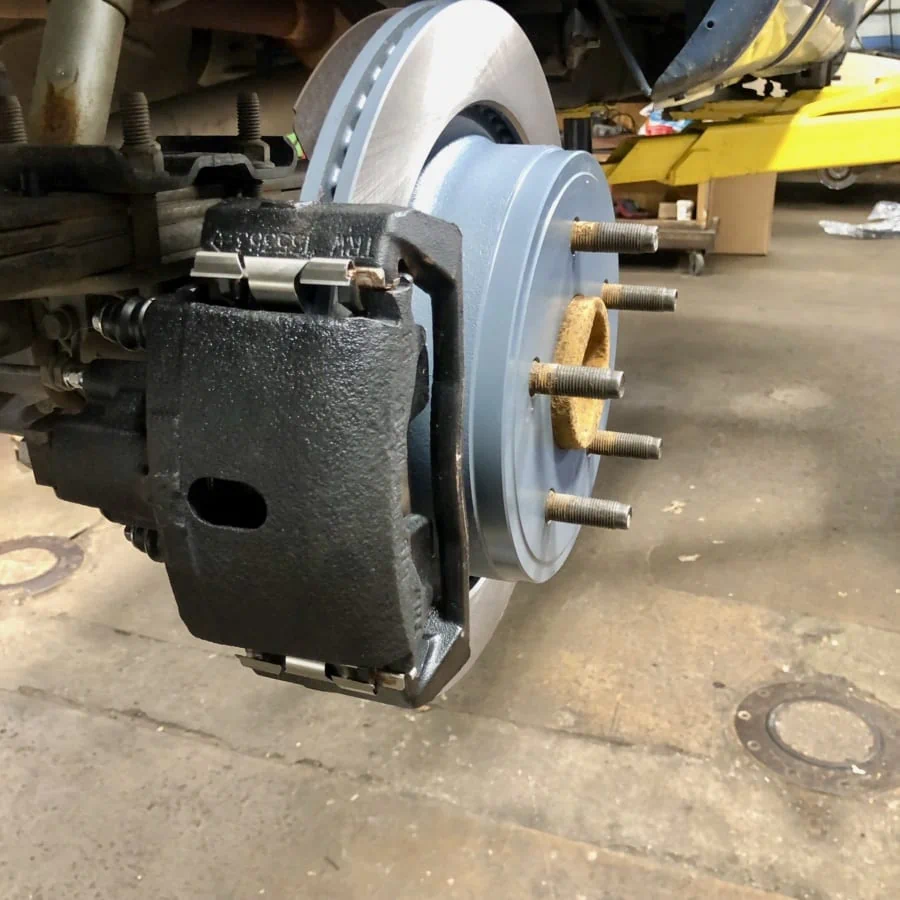 Rear Brakes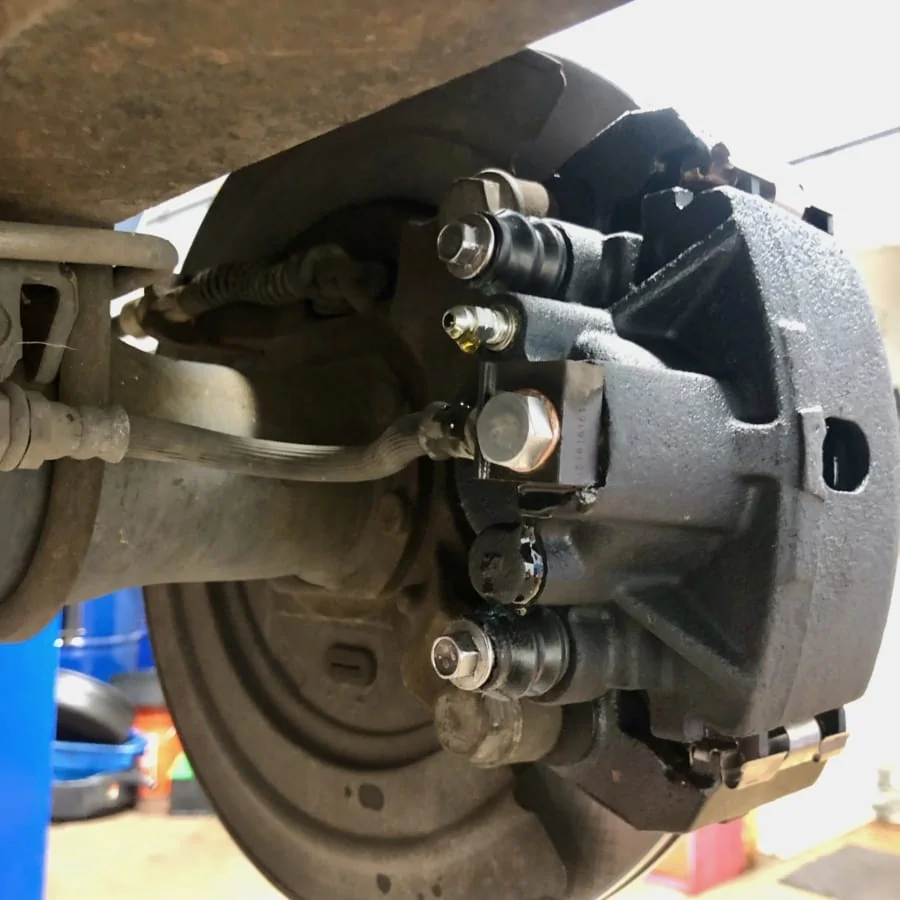 Alignment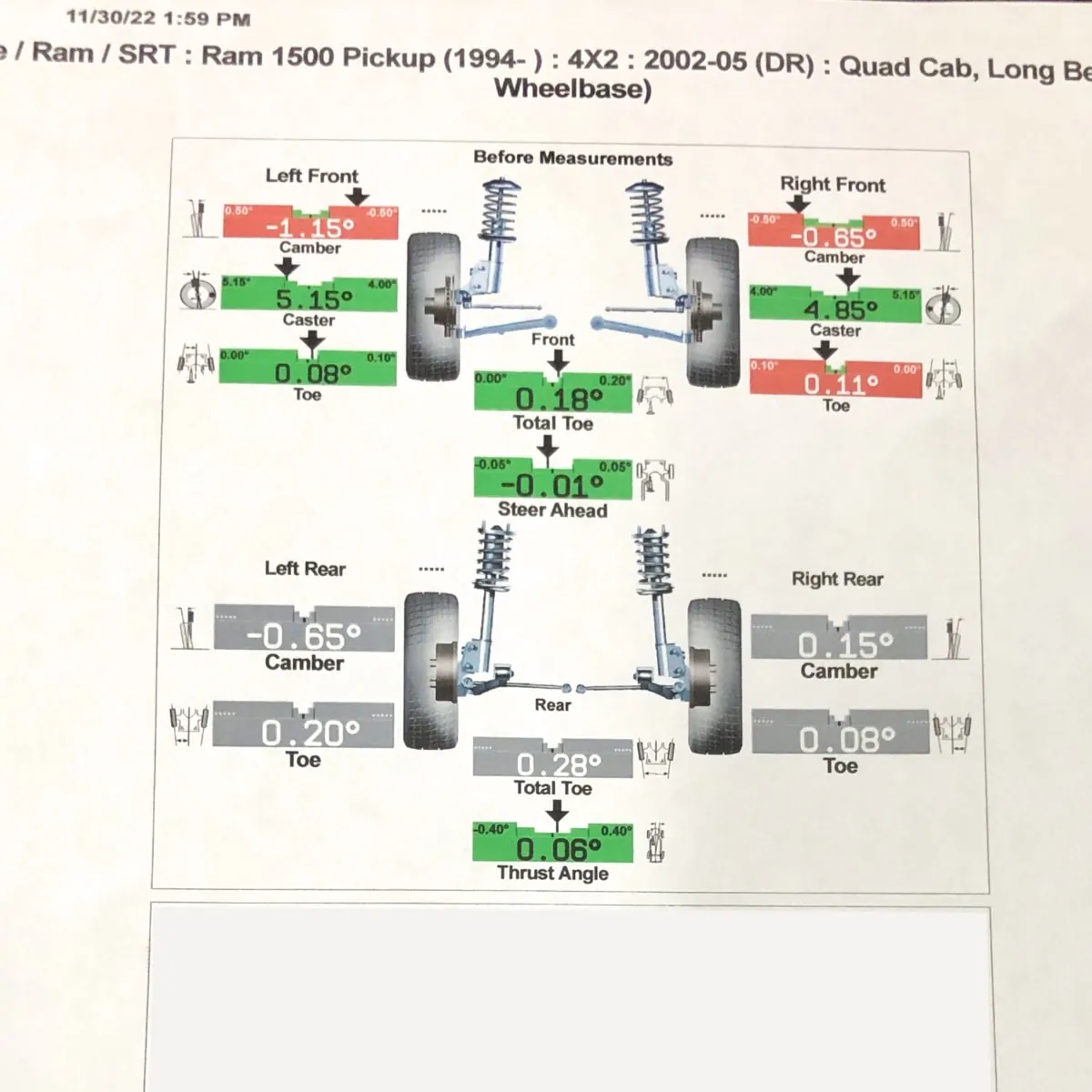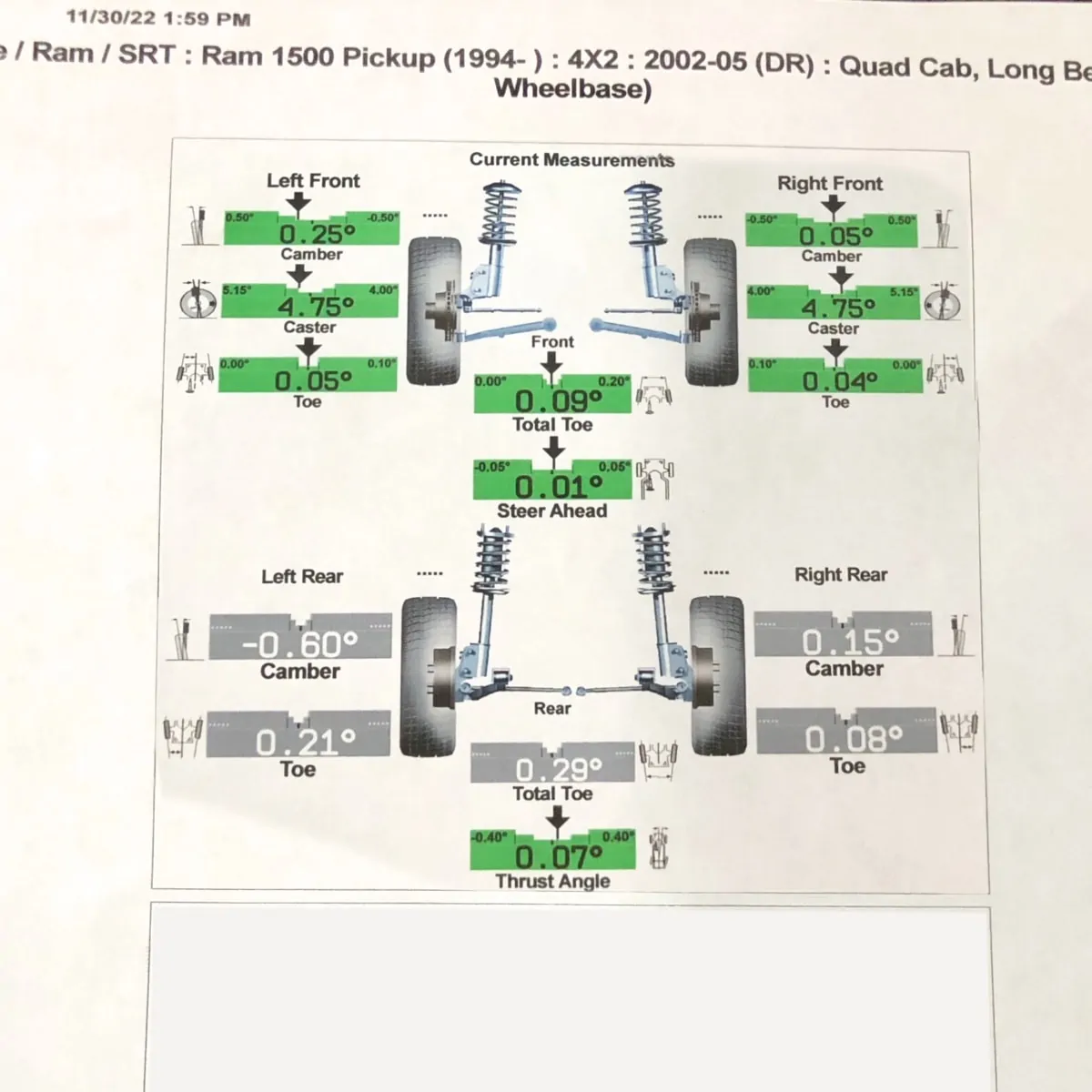 Battery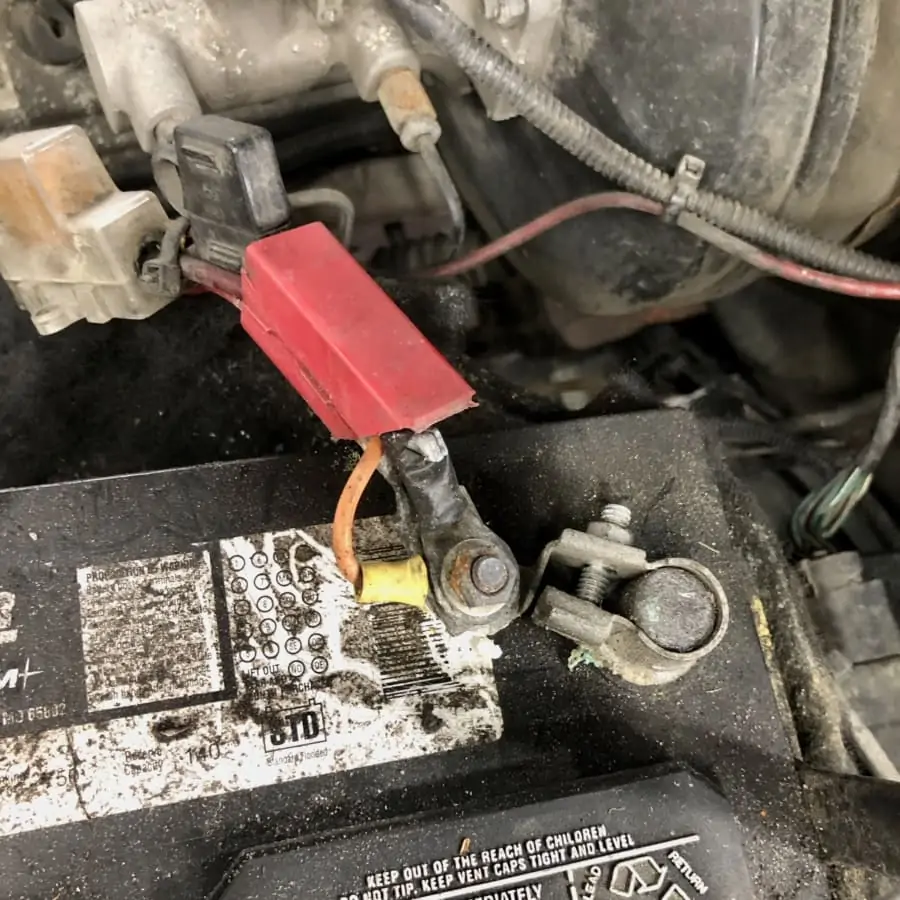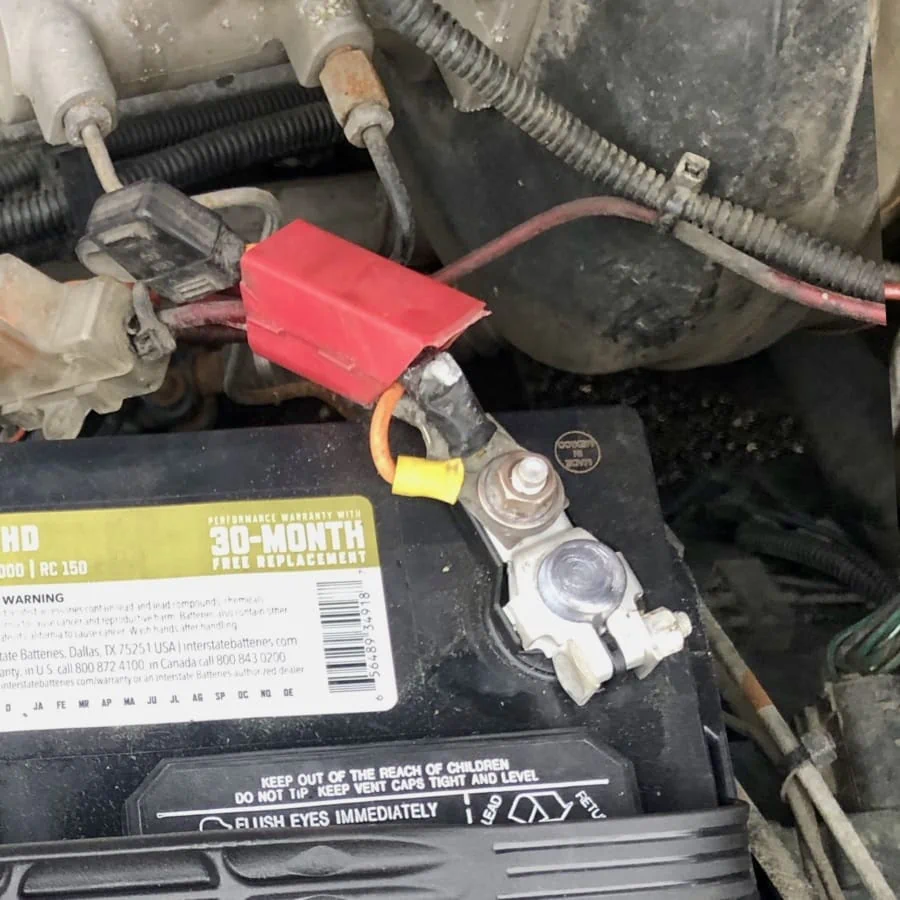 Battery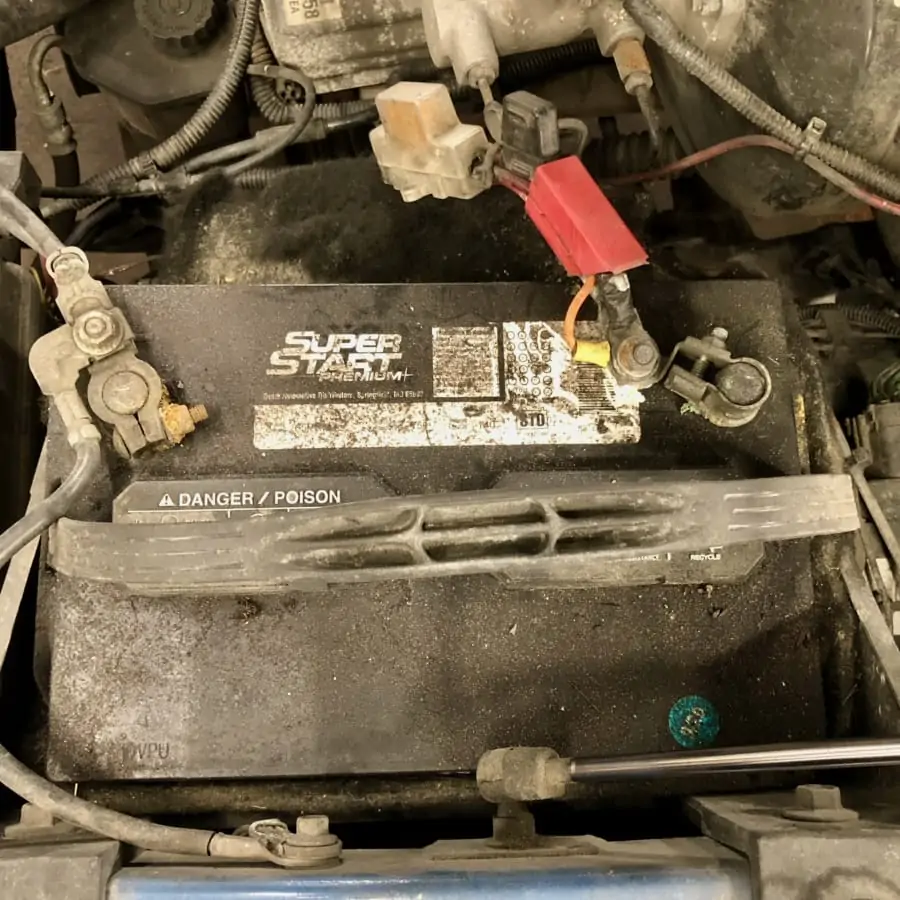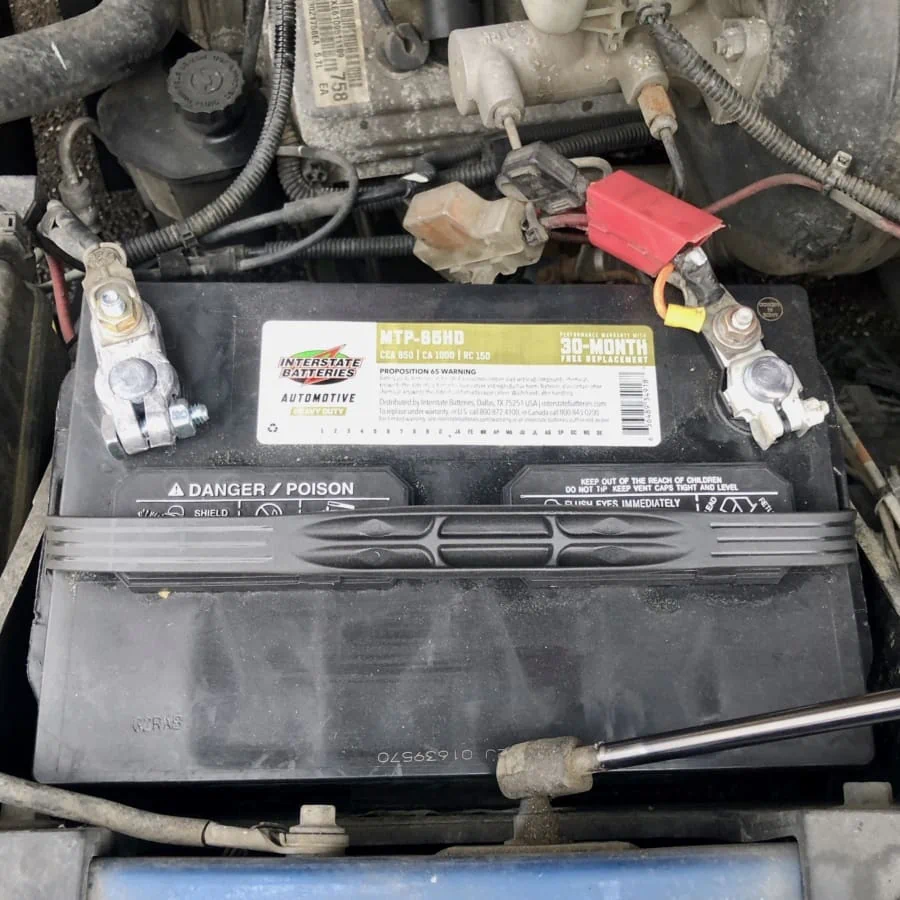 Battery