Project Details
VEHICLE
2007 Toyota Highlander
Toyota Highlander Repair – Back on the Road
This repair was part of our Back On the Road 2020 program where we selected two local veterans to provide automotive services at no charge.
Our first awardee this year spent 10 years in the Navy as an Operation Specialist operating in the Western Pacific Ocean and Indian Ocean. He served on the USS Belleauwood (LHA-3) out of San Diego and the USS Midway (CV-41) out of Japan. He also filled the position of Enlisted Processing Division Supervisor at the Baltimore Military Entrance Processing Station for the Navy Recruiting District Washington DC.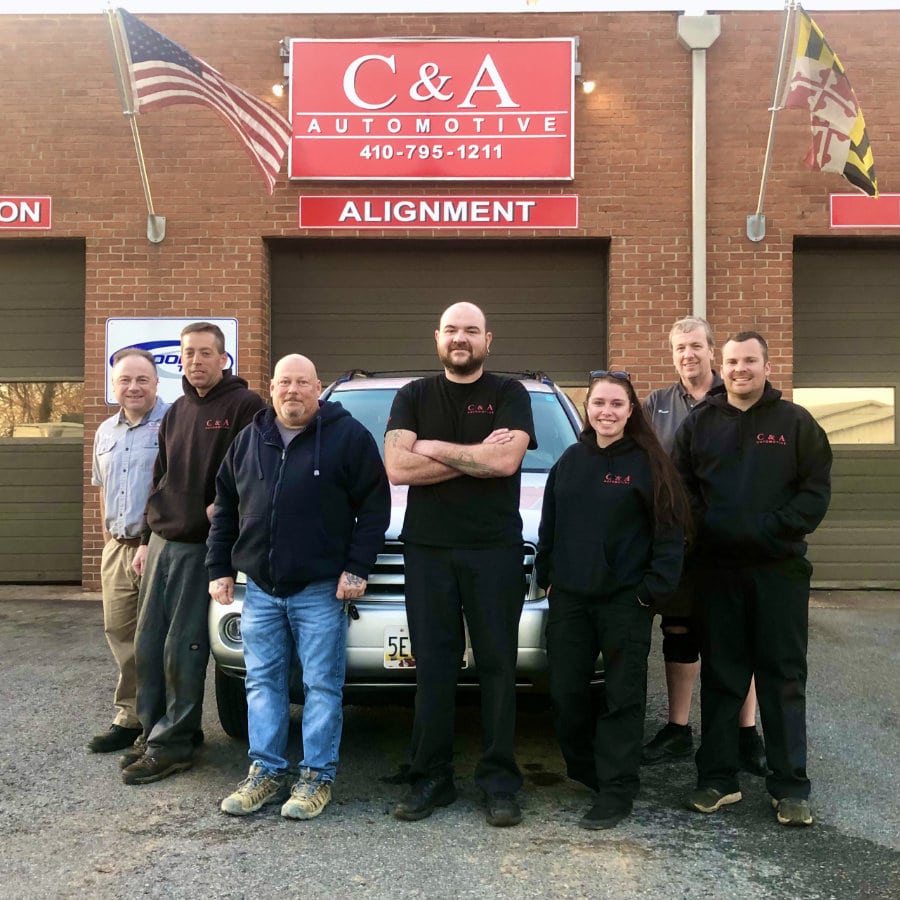 While shipboard and underway, he served as the CIC (Combat Information Center) Watch Supervisor and the OI Division Leading Petty Officer on the Belleauwood and one of the AIC's (Air Intercepter Controller) on the Midway.
The person who nominated this local veteran wrote he "is hardworking, caring. He is Navy through and through. He is so proud to be a Navy Veteran. He was chief in the navy for 10 years and served tours in the middle east. He could really use a big boost or moral and appreciation for serving his country."
What was wrong
"All fluids are dark and need flushed and changed. Needs 4 new tires. Needs front struts I believe. Needs work done to transmission maybe unless the issue is fixed with fluids. Needs new belt. Overall tune up needed. Also the fog lights just stopped working. Also the back hatch leaks."
What we did
Replaced both the timing belt and water pump
Replaced all spark plugs, air filter and cabin filter
Mounted and balanced 4 new Cooper Evolution tires
Performed a four wheel alignment
Drained and refilled both the transfer case and the differential
Performed both power steering and brake fluid exchanges
Serviced the mass air flow sensor
Performed a brake inspection
Performed an oil change
Wheels & Tires
Fluid Exchanges
Belts & Filters
Delivery