Quality Truck & SUV Repairs
We keep you and your truck strong and productive for all on-road and off-road travel. Whatever your truck's purpose or your driving habits, you can depend on our ASE Certified techs to keep you in peak performance. Bring your truck to C&A Automotive in Eldersburg, MD for repairs and maintenance you can trust. Our 4×4-driving customers come to us for thorough inspections and diagnostic services that help you avoid costly repairs down the road. Every time you turn on the ignition or turn a corner, you can be fully confident in your 4×4's performance. Our experts also take the time to find out your expectations for your 4×4 and show you exactly how our services will exceed them.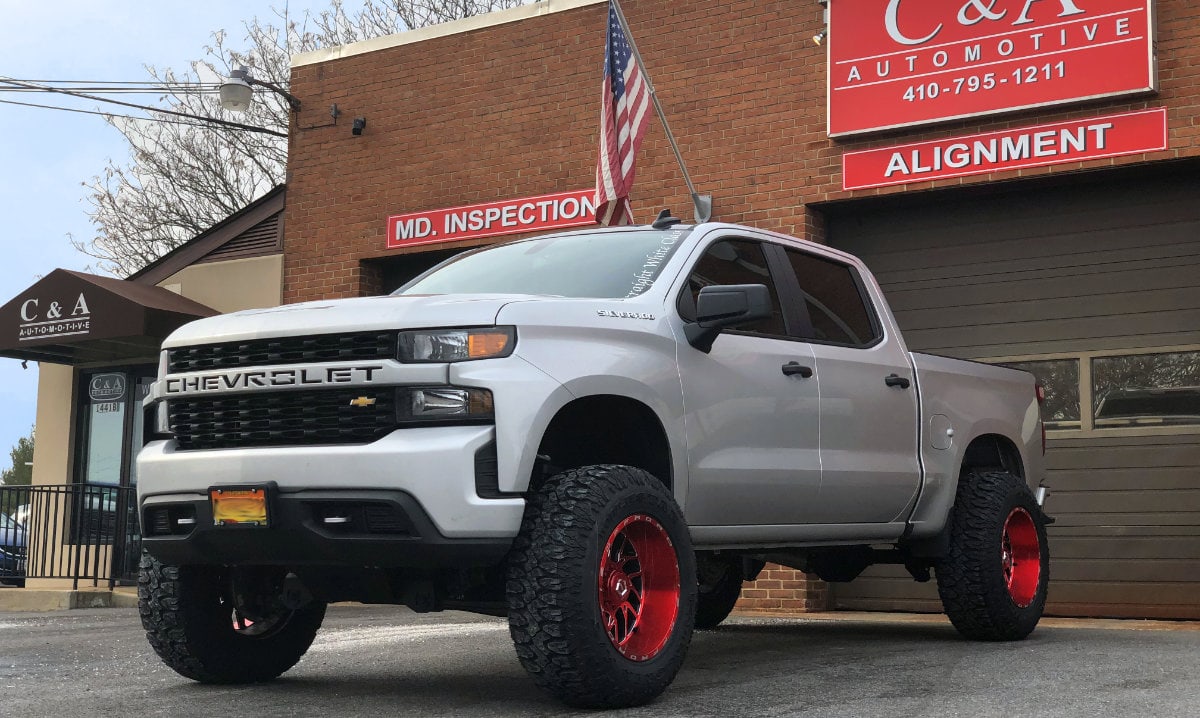 Your 4×4 or SUV service is not complete until C&A Automotive has you looking and sounding exactly like you want. Our team performs top quality customization services for your vehicle's engine, exhaust system, muffler, and more. We have experience servicing all makes and models of light trucks and SUVs. We can install any specific parts you need for your vehicle, using the best quality parts and accessories. Trust your 4×4's repairs, maintenance, and custom installations to our team. Give your truck or SUV the attention it deserves, and get yourself road-ready for the best off-road and on-road driving experiences.
Schedule Your 4×4 & Custom Services Today!
Let us help you get back to the fun stuff! Every time you take your 4×4 out, the possibilities are limitless. That is unless you haven't stopped by C&A Automotive in a while. We make sure your 4×4 stays in tip-top shape. Our maintenance services and truck repair expertise has your vehicle covered from bumper-to-bumper. Give us a call at 410-795-1211 if you have any questions or concerns about your 4×4's operation.