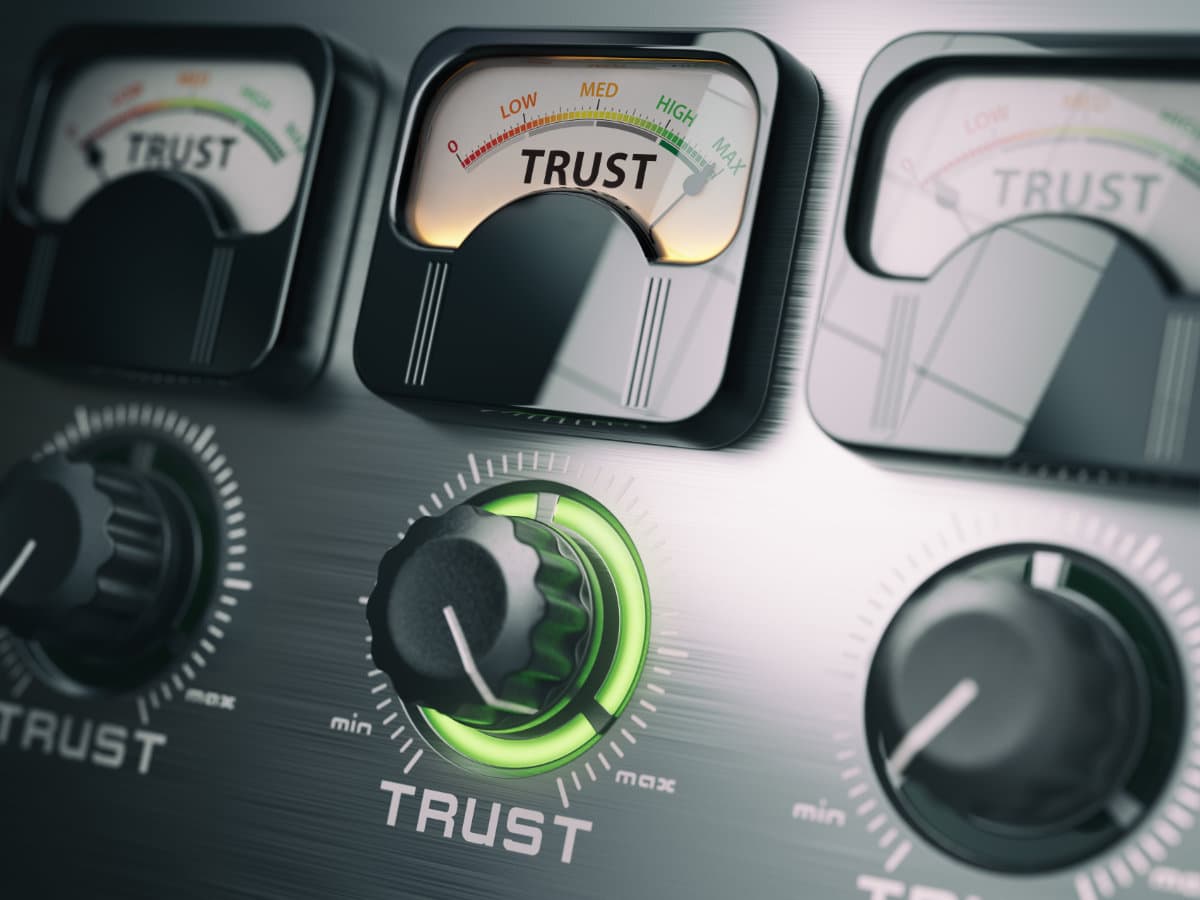 Recent Reviews
Bob,

10/21/2017
C & A Automotive just completed work on my 2002 Chevrolet Corvette. There was a problem with my Electric Door Locks, which involved a printed circuit board. This Board, to purchase was 1000.00 plus labor to remove and replace. I opted not to make this repair. The Owner (Adam) decided to try and repair the Board rather then my car leaving without the Locks working properly.. the Circuit Board was repaired at one third the cost of a new Board. This establishment is Awesome. Thank You C & A Bob McKeldin
Dawn & Damon,

10/15/2017
I love them! they kept in touch I didn't have to call them they called me just to let me know what is going on. Good work. My vehicle drivers better then when I bought it. Prices are a little high.
Randy & Danelle,

10/12/2017
Bill,

10/12/2017
As has been the case for almost 20 years, C&A stands by their work and is honest in their customer interaction. I do not think you can get better service.
Kevin & Dawn,

09/21/2017
Our experience with C&A was excellent. They were very good at keeping us posted on the work necessary and we've had no problems with the work they performed. We'll definitely continue using them.
Carol & Gordon,

09/21/2017
I decided NOT to have the work done on my car due to its age/mileage, but they would have done a fine job as they usually do.
Wally & Ann,

09/19/2017
Excellent service!
Stan & Judy,

09/11/2017
Had multiple things fixed on my 98 Ram Truck and now it is running great!!
Bob,

09/07/2017
Did a nice job going over the car to prepare for traveling.
Wayne & Cheryl,

08/31/2017
We have been going to C&A for a very long time. The current owners and staff are good - we appreciate Kelly, who knows a great deal and is great at her job. They're great - they make good anything that isn't and am confident in their work.
John & Beverly,

08/24/2017
Bruce & Kathy,

08/24/2017
Always great and friendly service plus they never push nonrequested services.
Craig,

08/18/2017
Customer service the best in the business!!! Very courteous staff that explained the repairs and parts. Friendly, Friendly Friendly. I found a new local garage I can trust.
Dan & Katie,

08/17/2017
Another great visit.
Manny & Aliza,

08/10/2017
I have been a customer to this shop for over 25 years. Quality mechanics and honest owners. Best, and only place in town to have your vehicle fixed. In my humble opinion. manny krinetz
Patti & Jeff,

08/10/2017
You all take such good care of my vehicles. Now that the Mustang is out of warranty it will be visiting when needed. Great people, great prices! Thanks Patti M.
Mark & Kelly,

08/10/2017
Always awesome work!
Bill,

08/10/2017
Quick service and reasonable prices.
Mike,

07/13/2017
C and a is a well oiled machine from the front office to the mechanics to the Maryland inspection team. Honest, straight forward people dealing with a constantly car and truck crazy public. Thanks for being professionals!
Terry & Rose,

06/29/2017
You guys are awesome.
Nancy,

06/29/2017
Very easy to deal with, great communication
Jessica & Doug,

06/16/2017
I was very impressed with C & A Automotive. I went there for a simple oil change, but I was very impressed with the professionalism and customer service. I will return!
Bob,

06/15/2017
I brought in my F-150 with an EGR valve exhaust circulation issue. Normally a routine repair, but this time it was complicated by what tuned out to be a defective Ford replacement valve. The mechanic, Adam, was determined to find the defect and personally returned my finished truck on a Saturday so I could have it for the weekend. I was thoroughly impressed with C & A's professionalism and commitment to see the problem through. Great, great customer service.
Victor W.,

06/08/2017
Coolant Leak repair on a 2009 BMW X6. Adam and his staff were very professional, kept me informed, provided proposal to fix the issue and completed the repair in one day. Price was fair for work performed. Attention to detail was paramount as a full cleaning of leaked coolant was performed under the turbos deep in the valley of the V8 engine as well as other areas. The top cover of the engine never looked so clean. Thank you for a job well done. I would recommend C&A Automotive to anyone needing BMW service.
Dennis & Angela,

05/30/2017
The staff are very friendly, professional and willing to accommodate you if you have extra concerns you need to discuss concerning your vehicle.
Raymond,

05/25/2017
Entire staff at C&A are focused on the customer and his or her mechanical needs for their vehicles. Courteous on the phone; quick service; an dintegrity. Can't be beat. I highly recommend C&A Automotive for all you mechanical needs.
Lindsey & Denny,

05/18/2017
Above and beyond in all that they do! Always completely satisfied with their service.
Bob,

05/11/2017
Very friendly staff and quick service at a good price. I will use them again and refer them to my friends.
Linda & Barry,

04/27/2017
Karen & Kevin,

04/27/2017
Robert,

04/27/2017
Good work, fair price, easy to work with.
Marc,

04/20/2017
5. Excellent customer service with text updates on progress of both cars. Very friendly staff.
Barry & Linda,

04/04/2017
Best value in automotive service. Skilled and honest staff.
Lane,

03/31/2017
The folks at C&A always explain my car's issues with patience, which is great since I don't understand much about cars! I trust them not to try to sell me things I don't need, and know that they really care about making sure my care is safe and running in its best condition. I recommend them to anyone who asks!
Mike,

03/30/2017
Just had my truck and SUV serviced at C&A. Prices are very fair, the staff is always friendly, the new owner is very personable & honest, which is difficult to find nowadays. I've recommended C&A to my friends and family...
Sean,

03/16/2017
Have come here before for inspections they were the only place that was able to get me in despite it being in the afternoon.
Deidre & Vytis,

03/16/2017
Quick turn around time, fair rates, pleasant visit. Most important to me is it is a Trustworthy Shop !
Donald,

03/15/2017
The entire Team was extremely professional & informative throughout the entire process. They went above & beyond to make sure everything was complete on my service. Great job & keep up the good work.
Stan & Judy,

03/09/2017
Oil change and tire rotation were done along with the regular checkup. Was told what needed to be done in the future so I can plan on keeping the vehicle running smoothly. After many many years C and A hasn't steered me wrong yet! No pun intended..
Kasey,

03/09/2017
Awesome job completed while I was at work picked up my car and dropped it back off! Great work and pricing I will continue to use C&A.
Laura,

03/09/2017
The staff and service at C&A is excellent. I take my vehicle here for all of my service needs instead of the dealership because it's a more personal experience, it's convenient, and they are honest about the services my vehicle needs while providing options on how to get them done.
Randy,

03/02/2017
Wonderful service! I wouldn't go anywhere else when I'm in Maryland.
Julianna,

03/02/2017
THEY DO AN EXCELLENT JOB SERVICING YOUR VECHICLE. THEY ARE VERY THOROUGH IN CHECKING EVERYTHING. THEY ALSO MAKE RECOMMENDATIONS IF ANYTHING ELSE NEEDS TO BE DONE TO YOUR VEHICLE.
David,

03/02/2017
Thanks for the great work on my 2005 Highlander.
David,

03/02/2017
Great job as always. Solved the problem with the brakes on my 2004 Tundra.
Adrian & Felicia,

02/27/2017
Got the job done quickly & accurately
Martin & Elizabeth,

02/23/2017
Dan & Katie,

02/23/2017
Great job, Quick service and friendly staff.
Kenneth,

02/20/2017
We had our car inspected by C&A. They were polite and professional. It was easy to schedule an appointment and the service was quick and comprehensive. We would highly recommend this shop.
Carly,

02/16/2017
Staff was so nice and so welcoming! I'm new to the area and I will defiantly be taking my car back if I have any problems!
Ron,

02/10/2017
I have had all my cars serviced by C&A for going on 28 years and would not trust anyone else.
John & Laraine,

02/09/2017
Helen,

02/09/2017
Really great, trust worthy mechanic shop!
Tom & Valerie,

02/09/2017
Best repair shop in the area!
John & Beverly,

02/02/2017
Jack & Dottie,

01/26/2017
Very satisfied Will continue to use C&A Recommended my Daughters 2011 CVR Will bring in my wife's 2013 CRV for Oil change soon
Micaela & Travis,

01/21/2017
Great mechanic and great customer service. Very professional. I would recommend them to all my friends.
Gary,

01/19/2017
Thanks for great Service, from the office staff , to the tech's to ,and yes even the Owner . Thanks Adam and Gang
Brian,

01/05/2017
Always very professional and honest. This is a great place to get you car worked on.
Barry & Linda,

01/01/2017
Cordial and knowledgeable staff and techs. Willing to take to the time to diagnose as opposed to just throwing darts with guesses. We have been customers for over 20 years and trust C&A to fix it right; not just fast or cheap. A good value in automotive service.
Lon,

12/29/2016
Excellent job!
Bruce,

12/27/2016
Moving to Maryland from another state. C&A Automotive was very knowledgeable and professional in taking care of getting my car legal.
Karen & Kevin,

12/22/2016
Brad & Candace,

12/22/2016
Lynne & Webster,

12/22/2016
Adam went out of his way to assure that my problem was fixed. I've always loved this shop and the new owner is continuing the policy of guaranteeing great customer service.
Mark,

12/22/2016
Very nice, competent small garage. Chuck & Kelly were very personable and willing to work with the customer. They are honest and I would recommend C&A auto to someone who may not be familiar with automobiles and is looking for a good shop. The mechanics are knowledgeable and professional
Dennis & Patricia,

12/15/2016
My hope is we can keep working with C&A. We trust you and your work.
Anthony,

12/01/2016
A basic vehicle inspection was needed. It was scheduled and completed in a timely manner even being one mechanic short due to an emergency. Very friendly, professional, and honest staff. I will use them for future automotive needs!
Micaela & Travis,

12/01/2016
Excellent customer service. You can tell that they really care about their customers.
Todd & Christina,

11/24/2016
I'm wife got a flat tire while I was out of town. Now, my wife is perfectly capable of taking care of herself - but I couldn't be happier with the service she received at C&A. They worked with her to get her tire patched and back in the car without causing any trouble for her at work. This is not the first time I have gotten excellent customer service, excellent service for my car, and a fair price. I trust C&A to help me take care of my cars.
Manny & Aliza,

11/24/2016
Best mechanics shop in town; from my experience of 20 years. Keep up the good and honest work and you will sleep like a baby at night. Thank you guys for taking care of us for all these years.
Jay,

11/18/2016
It was nice to be able to drop the car off and pick it up the next day when the work was complete. Thank you C&A !!
John & Beverly,

11/17/2016
We have dealt with C&A for over 30 years. They are both professional and very helpful. The customer service is outstanding. Very friendly and you get to know the owners after so many years. That is a good thing. Hopefully we will continue with their service for years to come.
Wayne & Cheryl,

11/17/2016
C & A has always done a great job for us. Thank you!
John & Laraine,

10/27/2016
Robert & Terry,

10/20/2016
Dennis & Patricia,

10/20/2016
Thanks for being thoughtful and always delivering on your promise.
Michael & Linda,

10/15/2016
Larry & Sonya,

10/06/2016
Wayne & Cheryl,

09/29/2016
We have been a long-time customer with C & A Automotive. They have always done right by us. Thank you Bob & Pam. Kelly is an awesome addition to the team.
Shop Comment We agree Kellie is an awesome addition to the team. Look forward to seeing you next time.
Mike,

09/29/2016
It's difficult to find a good mechanic/automotive shop nowadays. But here's my experience. The new owner of the shop is very knowledgeable and honest. He had my best interest in mind and fixed my truck in an expedient manner. I'm very happy with the service, staff and with the overall experience. I'm a customer for life.
Shop Comment We work hard everyday to make sure your visit is as easy as possible. Keeping your vehicle maintained the way you do makes our job much easier.
Aimee & Brian,

09/22/2016
Thank you so much to C&A Automotive for superior, friendly, understanding service when I drove in with no appointment! And thank you for the offer for the ride if we were local! Repair job was great and we will definitely be back. Aimee and Brian Murray
Shop Comment We were happy to accommodate your needs. We try to be here when you need us. We just added Saturday hours by appointment only for emergency situations.